If you're a fan of house flipping, you know what the flipping concept is all about—you buy a house, fix it up, and then sell it for a profit. And then we have furniture flipping, where you buy old furniture, refurbish it, and then, you guess, sell it for a profit!
Well, now there's something called blog flipping! It works exactly like house flipping or furniture flipping—you buy an existing blog with some potential growth opportunities (ideally one that has been established for at least a year), fix it up, and then sell it for a profit.
When I first heard about "blog flipping" several years ago, I didn't think it was a real thing. I even didn't think it would be my thing one day. But after researching different blog flipping strategies and seeing how successful some people were with it, I decided to try my hand at it.
I read and learned everything I could find about blog flipping, how to make your blog more attractive to potential buyers, how to monetize with affiliates, and so on, and started putting my knowledge into practice. I even took an online course called Blog Flipping Masterclass from Chelsea Clarke — the blogger behind Her Paper Route — to get an in-depth education on how to flip blogs.
Fast forward to the end of 2022, I've built up a portfolio of 500 domains over time, flipped roughly 200 blogs, and made my full-time income from blog flipping!
It turns out that my blogging hobby from 2016 has really paid off. Now I want to share my blog flipping knowledge and show others how to get started and make money with blog flipping, too. 
So, if you're looking for an easy way to make an additional income as a side hustle or turn this hobby into a business, Blog Flipping 101 will show you the ropes of flipping blogs!
Blog Flipping 101: The Complete Guide to Sell Your Blog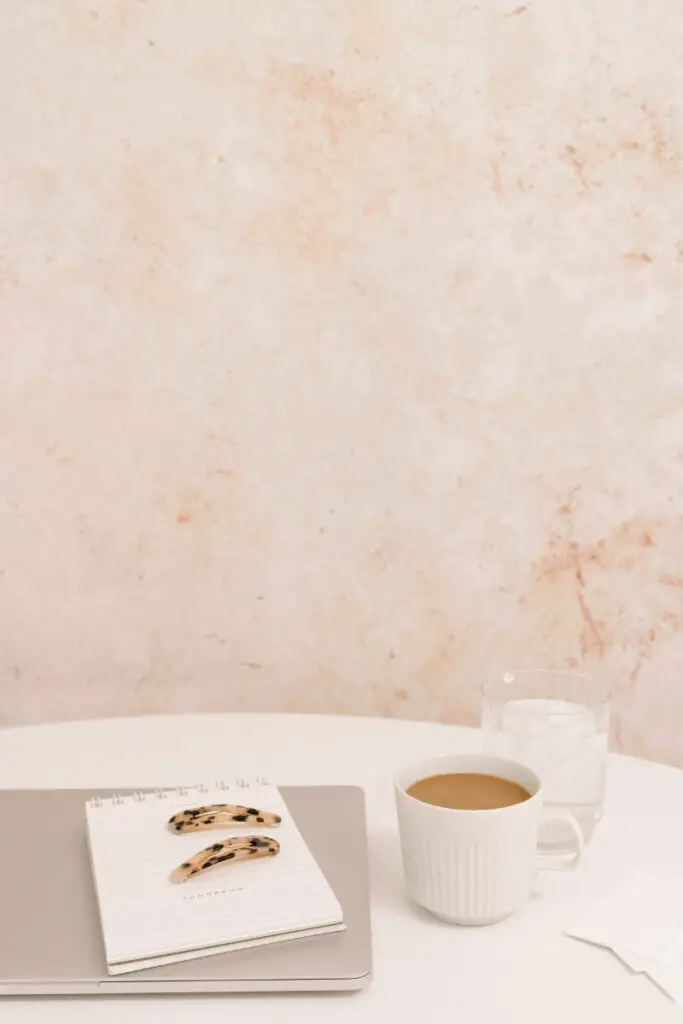 This blog may contain affiliate links. That means if you click and buy, I may receive a small commission (at zero cost to you). Please see my disclaimer policy to learn more.
What Is Blog Flipping?
According to Websites Flipping, blog flipping is simply "the process of purchasing existing blogs for the purpose of improving them and then reselling them for a profit."
It's similar to house flipping, where you buy a run-down home, renovate it, and then sell it for a profit. With blog flipping, the process is much simpler, and you don't need to do any actual renovation work. You essentially look for existing blogs that have potential (for example, one that has been established for at least a year) and then make improvements to increase their value.
Once you've improved the blog, you can then put it up for sale. And if somebody buys it, voilà – you just made a profit!
While it's always said that your blog needs to generate a decent amount of traffic and income to be attractive to buyers, the reality is that you can flip a blog for a profit even if it's not generating any income or traffic at all. The idea behind website flipping is that you buy them at a low price and then add value by improving them so they can be sold for higher prices. Once you know what to look for in a blog and how to make improvements, you can easily flip blogs for a quick profit.
Creating Your Own Blog vs. Buying Pre-Made Blog
One of the most popular questions (or concerns) a blog flipper may have is whether they should create their own blog from scratch or buy an existing one, then work on it and resell it.
It all depends on your situation and the resources you have available. If you're new to blog flipping, it may be tempting to want to create your own blog from scratch. After all, that way you get to set up all the features and content yourself. But unless you have a lot of experience with blogging, website building, and SEO, it may be difficult to create a blog that is attractive to buyers. This is where buying an existing blog comes in handy. 
You can find pre-made blogs for sale on various websites such as Flippa and Empire Flippers (just to name a few). These sites are great places to start your search because they're filled with potential buyers who are looking for good deals. Plus, most of them feature blogs that come complete with domain names, content, social media accounts, plugins — all the things you need when starting out.
In addition, if you're looking for a steady income stream or want to make money quickly without having any prior blogging experience, buying an established blog and flipping it is the way to go.
Alternatively, you opt for smaller, private marketplaces like Blogs on Sale (disclaimer: this one is mine) or Websites for Sale Store. These marketplaces connect sellers and buyers directly, so you get to save money on fees from the bigger marketplaces. Their prices are also more affordable since they sell sites with either PLR content or have a lot of potential to become profitable with just a few tweaks and improvements.
How to Create a Profitable Site from Scratch
When I first tested out the concept of blog flipping, I only had one travel blog in hand, which was a pretty successful blog having traffic and making money. However, that was not the one I planned to sell. It IS indeed my baby, and I would never give it away!
So, I decided to create a brand new blog from scratch. Creating a profitable blog from scratch is not difficult. All you need is a little bit of knowledge about blogging, some patience, and creative thinking. Here are the steps I took that helped me create a successful and (hopefully) profitable blog from scratch:
Choose a Profitable Niche
While there're many topics you can blog about out there, finding the right, profitable niche is essential for blog flipping. So, you need to start by researching different niches and topics that have the potential to make money. Take some time to identify what type of content resonates with you & your interest, and which topics have been popular in the past few years.
With my first blog flip, I chose the freelancing/writing niche as I knew it was a popular topic, especially just after the pandemic. However, although I managed to develop it and then sold it for a nice profit, I'm not sure if it was the right niche for me.
That's why I suggest you take your time and choose the niche or topic that you truly enjoy working on, as this will make the whole process of creating and flipping blogs much easier and more fun!
Design & Legal Protection
The design of your site is the first impression potential buyers will have of your blog. So, make sure it's neat and professional-looking. Although free themes can do the job, if you want to stand out from the crowd and attract more buyers, then it's worth investing in a premium theme.
A premium theme will let you customize the site in many ways possible, making it look modern, professional, and unique. You can even add additional features like membership options or an online shop to maximize its monetizing potential. Some of my all-time favorite WordPress themes developers are:
They all have beautiful themes which are highly customizable, all with affordable prices that won't break the bank.
Also, don't forget to secure your blog with legal protection to avoid any potential issues down the line. Register a domain name that reflects your niche, create a terms & conditions page, add a privacy policy, and get an SSL certificate to protect visitors' data.
OK, since I'm not a lawyer or anything close, I opted for the easiest option: A legal bundle for blogs and bloggers from A Self Guru, a commercial lawyer turned blogger. I think she's one of the very first lawyers/bloggers who offered this kind of product online, and I cannot be more than happy with my purchase. Her legal bundle includes exactly these three pages I've just mentioned, with detailed and easy-to-follow instructions on how to add them to your blog.
Having your legal pages in place is essential for any online business, not just blogging. But it's also a great signal to potential buyers that you're serious about your "flipping blog" and back up your claims with professional legal protection.
Write Content for Your Blog
While you can sell a site without traffic and income, you cannot sell a site without content. So, start creating content that will attract and engage your target audience. Create blog posts, tutorials, reviews, and even case studies (if it makes sense) to showcase what you're talking about. Use quality images to make content more attractive while also keeping in mind SEO best practices.
If you are a writer or love writing, congrats! You can do the job yourself & save a lot of money along the way. But if you don't feel comfortable writing, there is always an option to outsource content creation from reliable and experienced freelance writers. While it will cost you more money, writers will do the job for you, and you can focus on other things, such as promoting or monetizing your site.
Another popular option is AI writing, like Jasper.ai, which allows you to generate SEO-friendly content quickly and easily. I wasn't sure about it when I first heard about it, but after giving it a try, I have to say that the quality of the generated articles is quite impressive. Now, almost 100% of all my blogs created to flip come with content generated by Jasper.ai, then I'll be the human editor-in-chief (hey, it's my job IRL, BTW) to ensure the content is up to my standards.
Search Engine Optimization
SEO has always been important for getting organic traffic to your site. But when you're trying to sell a blog, it becomes even more critical. Potential buyers are likely to check out the organic search engine rankings of your blog before investing money in it.
So, make sure that your content is SEO-friendly and follow the best SEO practices (such as optimizing page titles & meta descriptions, improving site speed, using internal links, etc.) 
You can also use various SEO tools like SEMrush or Ahrefs to keep track of your progress and gain insight into which keywords would be most beneficial for ranking higher in search engines. Just remember not to over optimize your content; instead focus on providing value first and making it user-friendly. Google will then reward you with higher rankings in the SERPs.
Monetize Your Blog & Start Promoting It
Now that you have your blog ready and content published, it's time to start monetizing it and promoting the site so more people can find out about it. Although there are different ways to monetize a website, with a brand new blog, the easiest ways are with Google AdSense, selling your own digital products (think templates, ebooks, workbooks, etc.), and affiliate marketing.
You'll need to apply your site to a few networks, such as ShareASale, Amazon Associates, etc., and get approved to start using their unique affiliate links on your site. While it may take some time to be accepted into these programs, once you get some revenue coming in, it will be worth it.
Also, don't forget to leverage the power of social media to promote your blog. Create accounts on Pinterest and Instagram, and start to share the content you create. Since these are both visual-based social media platforms, try to use attractive images that catch people's attention in order to drive more clicks and traffic to your site.
You can also leverage popular sites like Reddit, forums, Quora, and even Facebook group to promote your blog and get more people interested in it. Remember to always be respectful and mindful of the rules each platform has in order to avoid getting banned.
How and Where to Sell Your Blog
Woohoo! Now that your blog is ready, it's time to find out how and where you can sell it. If you are ready to go through the hassle of setting up your own online store, you can use platforms like Shopify to list and sell your site(s). But if you don't want to deal with all that technical stuff, there are several marketplaces where you can find buyers for your blog.
Flippa is probably the most popular and well-known website marketplace for buying and selling websites. It's relatively easy to use, although the fees are quite expensive. But since Flippa has a huge user base, chances are you will find more potential buyers here than anywhere else. Other online marketplaces worth checking out include Empire Flippers, FE International, and Motion Invest.
For my first sale, I used Blogs for Sale by Chelsea Clarke (now Niche Investor). She is one of the best website brokers when it comes to blog flipping, and while the fees are slightly higher than Flippa, she has a big network of buyers who always looking for new blogs to buy. I highly recommend her service if you want to get your blog sold quickly.
And eventually, that first sale was followed by a second blog, a third blog, and until now, I've been working with her for more than two years. I just sold a site on her marketplace last week!
Once you visit her marketplace and choose "Sell my blog," you'll be asked to fill out a questionnaire that will provide her with all the necessary information about your blog (the domain, the age, traffic, income, etc.). After sending out this information, she or her team will contact you within a few working days, either asking for more information (if needed) or letting you know the price range they can list your site for.
If both parties agree upon the price and everything, you'll need to pay for the listing fee and answer a Q&A session tailored to your site. This will be the final step before your blog goes live and gets listed on her site. After that, all you need to do is wait for a buyer to come along and make an offer!
Depending on how much traffic and income your blog gets, it may take a few weeks or even months for a buyer to show up. Be patient and keep promoting your site in the meantime.
Once someone shows up interested in buying your blog, Chelsea's team will be there to help you and guide you through the whole process. They will help with Escrow, due diligence, and all the legal paperwork involved. And once everything is settled and the deal is done, you'll receive your payment within 48 hours (or maybe sooner if you live in the US)!
Pros of Selling Your Blog via a Third Party
If you're totally new to this blog flipping thing and want to get your site sold quickly, then using a third-party service is probably the best way to go. Not only do you save yourself from all the paperwork, but you also benefit from their huge network of buyers that can help you find a buyer quickly.
Additionally, many brokers and brokerages offer legal advice and help you with due diligence. This helps make sure that the process goes as smoothly as possible and that both you and the buyer are happy with the outcome.
Sometimes, even the brokerage will offer to buy the site straight from you, so you don't even need to wait for a buyer. This is especially true if you own a high-quality blog with good traffic and income that resonates with their portfolio.
Cons of Selling Your Blog via a Third Party
The main downside to selling your blog through a third-party service is that the fees can be quite expensive. Depending on the platform, you may pay up to 20% in commissions, plus the listing fees. This means that your profit will also be lower than if you were to sell the site directly.
Another downside is that it takes time for a third-party broker to list your blog, so you won't be able to sell your site as quickly as if you were doing it on your own. Also, depending on the platform or broker, they may not have buyers who are interested in the specific niche your blog is in.
Finally, there's always the chance that something goes wrong and you don't get paid, or the buyer backs out of the deal at the last minute (yep, it happens, and it did happen to me three times!) This is why it's important to work with a reputable broker who can help protect both parties throughout the whole process.
Pros of Selling Your Blog Independently
If you opt to sell your blog independently, you'll be able to keep all the profits for yourself, since there are no listing or commission fees. You'll also get to control the process and decide when to close the deal.
Most importantly, you'll have the freedom to negotiate with potential buyers directly, which can help you get a better price than if you were going through a third-party broker.
Also, if you've been blogging for a while and have a strong network in your niche, you'll find it easier to reach out and directly connect with buyers. Plus, if you do end up working with a buyer "directly", they won't have to pay extra fees or commissions either (but I highly recommend using an Escrow service).
Cons of Selling Your Blog Independently
The downside to selling your blog independently is that it takes more work, and you may end up spending more time than you're expecting. You also have to deal with all the paperwork, legal stuff, due diligence, etc., which can be quite overwhelming, especially if you're not familiar with any of them day in and out.
Additionally, it can be difficult to find the right buyer for your blog. So, you may end up waiting a while before finding someone interested in your site and willing to pay the price you want.
Finally, there's also the risk of getting scammed or backed out at the last minute, so it's important to do your due diligence and ensure you're working with a reliable buyer. If possible, ask around and see if anyone has any experience dealing with the person in question.
The Final Word
At the end of the day, blog flipping can be a great way to make good money. It can also be quite profitable if done right. However, it's absolutely not any get-rich-quick scheme! 
You'll need to put in a lot of hard work, a lot of time, and dedication to make it successful to call yourself a blog flipper. If you're serious about turning blog flipping into a full-time job, it may be worth investing in some courses that teach you the ins and outs of flipping blogs. 
And if there's anything I've learned from flipping blogs is that it's always worth it to get more education and knowledge. That way, you can increase your chances of success and avoid making any costly mistakes along the way.
At the end of the day, this blog flipping business will surely bring in some cash!