Well, before we really look into how much travel bloggers earn, let me tell you some truth. Something you may already realized, but anyway I'll just say it out loud. Are you ready? Here it is:
Truth #1: Every travel blogger will mention the same things, more or less. 
Of course, it doesn't hurt reading, and the information is true, too. But they are so popular and so well mentioned that they almost become cliché when people talk about the topic. 
Simply put, you don't get anything new. There are many travel bloggers out there, and everyone is doing pretty much the same. But here's the catch: what works for one person may not work for another.
Truth #2: Although they are ways I earned money, they are NOT the best ones to earn most of the money, to be honest.
So, what is the best, you ask. Here in this blog post, I will show you how I ACTUALLY make money as a travel blogger. No cliché granted!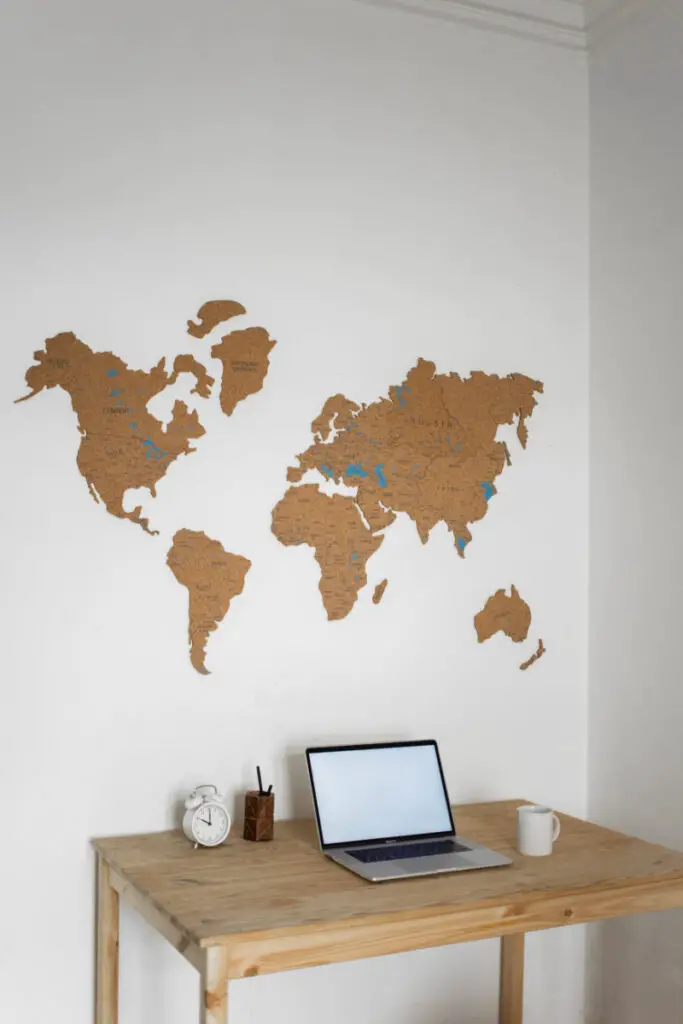 Freelance Columnist (since 2012)
I started this job in 2012 after my friend introduced me to the Editor-in-chief of Travellive Magazine – a famous bilingual travel magazine in the market, and Harper's Bazaar Vietnam. These two were the very first magazines I wrote for, and they have become my best clients ever since.
At that time I suffered from my corporate life at Schneider Electric Vietnam. It was a nice job with a good salary, of course, but I just didn't find joy in it.
Sunday became awkward as it meant I had to go to work on Monday. You know, when you have THAT feeling, it's time for a change.
I realized that writing was my passion. Back to 2012, nobody really got the idea of freelancing or blogging or anything like that, neither did my mother.
My mother – a typical Asian mother – didn't support the idea of quitting my job, traveling around and freelancing. Not at all.
So, I kept suffering from my job for a while, until I found a job announcement on the Internet. It was exactly the company that was in charge of Harper's Bazaar Vietnam that wanted to find a travel editor for the online version of one of their magazines. 
I took the leap and applied immediately. Long story short, I finally switched my job, from a corporate world to media and publishing, and worked there for almost two years until I moved to Sweden to pursue my Master degree in Communication in 2014. 
During that time, I've built a strong network of content producers, editors, marketers, etc. in Vietnam, ranging from the publishing industry to the travel one.
They have helped me get in contact with potential clients and score regular orders from Vietnam.
Now I mainly write about travelling in Europe, food, culture and lifestyle. Sometimes I also write about cruise ships or hotels or other travel-related topics, but most of the time I focus on European destinations.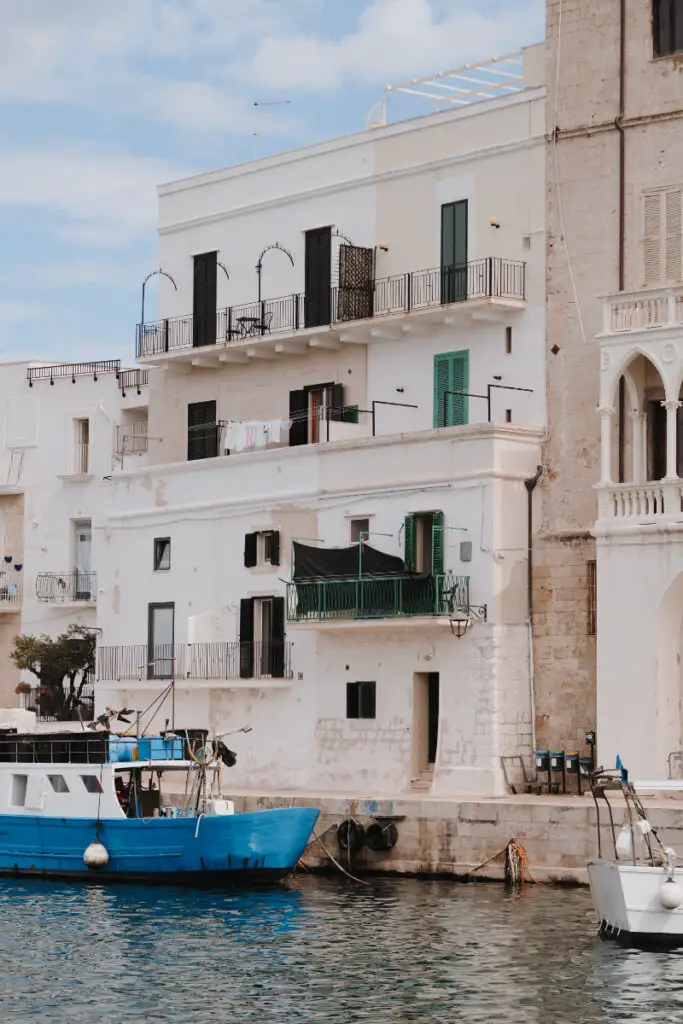 Translator (2012 – 2014)
It was a nice freelance job that helped me earn extra money, especially when I was still living in Vietnam.
After moving to Sweden, I stopped taking clients as my studies abroad were hard enough. I just didn't have time to do it, nor did I want to do it genuinely. 
Quick update of 2019: I've been back to this job since I'm now a full-time time travel blogger, I just have to take every single opportunity that comes to me!
Travel Blogger (since 2017)
I stared my bilingual travel blog in 2016, but not until 2017 that I started to actually earn money as a travel blogger.
It took me a sweet one year to learn everything from scratch, including web building, SEO, blogging, SoMe, WordPress-ing, et cetera et cetera… After all that stuff plus days and nights creating new content, engaging on SoMe platforms, building my community, I scored my very first client, a visa service agency.
I charged them $30 for a post. Yes, thirty dollars, you read it right. But please keep in my that an average salary in Vietnam is about $350 and you'll get the point. 
But of course, $30 was nothing. It was nothing compared to the expensive living cost here in Norway. However, it was the feeling of finally making money from your hobby that was worth it.
Fast forward, I've got more clients ever since and raised my charge, duh! Yet I can never get the same feeling as I scored the first client anymore.
Until now, this is my second biggest income. Although it's not stable as I'm not that famous to score sponsored post on a monthly basis, it still counts.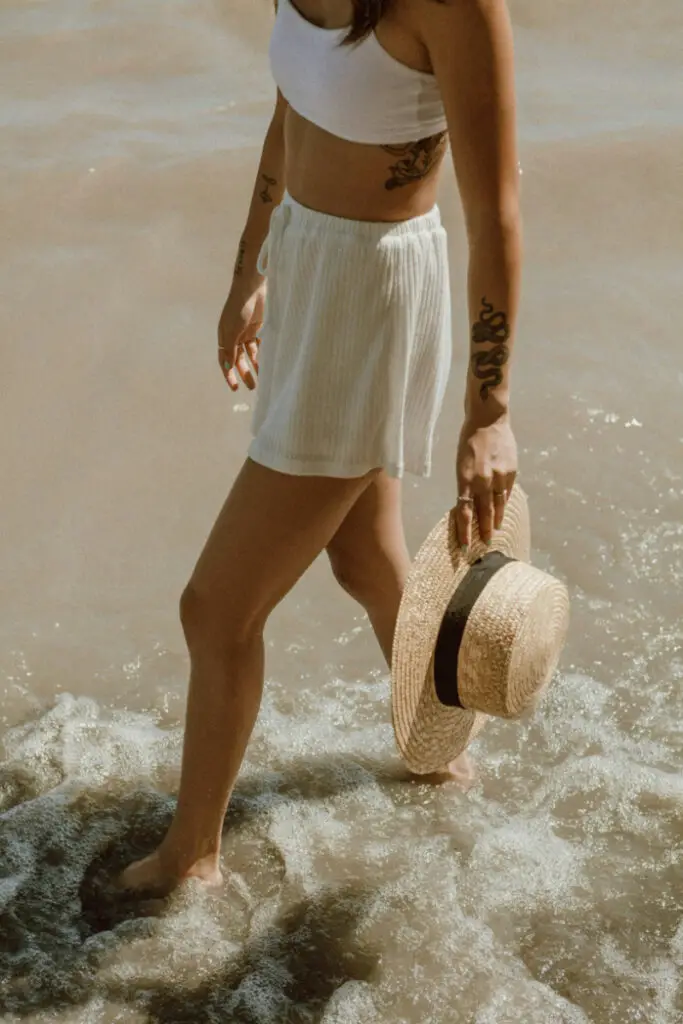 Tour Planner (2017 – 2018)
Over the years, I gained the trust of my frequent readers and also those who found and read my blog. I started to get direct messages asking about planning trips to Europe, what to do, where to eat, hotels recommendation, etc.
In the beginning, it was OK to answer because I also wanted to gain more followers and readers on all my platforms, until one day…
A girl dropped me a message asking if I could make a plan for her and her boyfriend's trip to Europe, and how much I would charge. Wow, a new idea just appeared in my head, "Can I really charge people for planning their trip to Europe?"
And the answer is "Yes!"
Just like the first sponsor client mentioned above, I charged her peanuts. But think: Thank her, I've discovered another way to finance myself and the blog. Does it count a win-win?
I earned quite well from this job until August 2018 that I had to give it a break due to my giving birth to our second baby.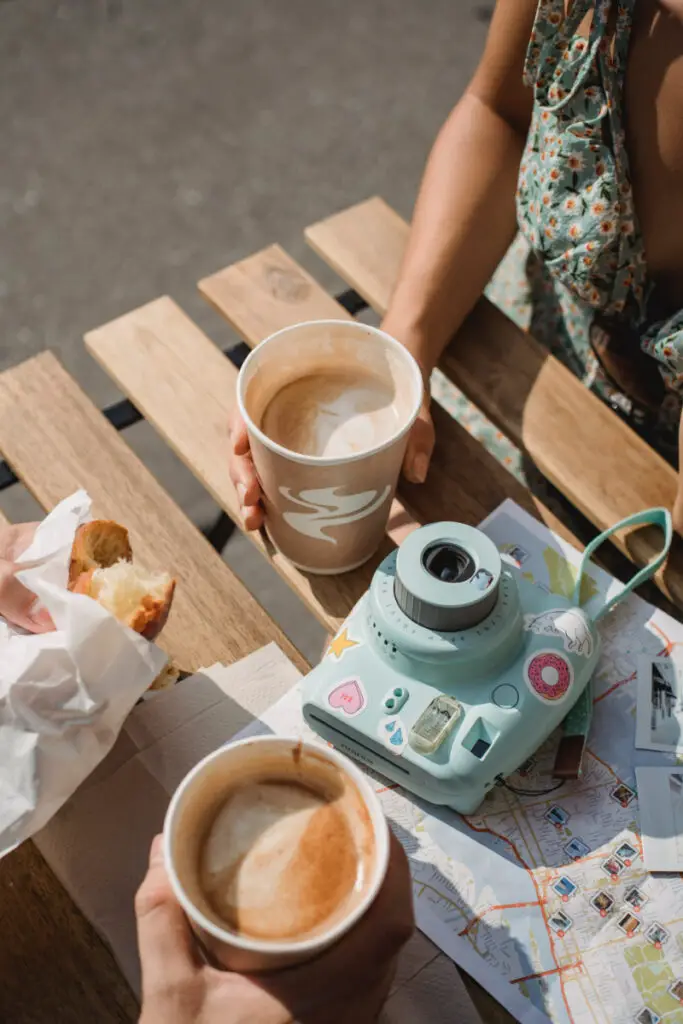 Travel Content Creator (since 2018)
2018 was my good year to learn new things. One of them was to become a content marketer within the travel industry.
Through some connection from Vietnam, I got a remote job of web content coordinator for one of the biggest travel agencies in my home country. 
When I first started, I totally had no idea about content marketing. I just wrote because I enjoy doing it, and I can earn money doing it.
After a while, I began to learn more about content marketing and became hooked by it. I also realized that what I've done with my travel, was actually content marketing, considering me myself as a product/brand!
By the end of 2018, I've secured enough clients to make sure that my income plus my husband's salary was enough for our frugal living in the countryside.
I then registered my content marketing company in Norway to make sure that I pay enough tax for the country.
At the moment, this is totally a one-man-show: I'm the owner slash sales person slash writer slash photo editor slash whatever. And THIS is my biggest income as a travel blogger.
Is it hard trying to do all these things? Yes, of course, it's hard. But hey, there is no job on Earth that can guarantee you money without working hard, right?
So, these are my five ways to make money as a travel blogger. Of course, there are alternatives like selling your photos, being VA (virtual assistant), teaching languages, coding, app developing, and so on. Give it a try and see how far it can take you and your blog to!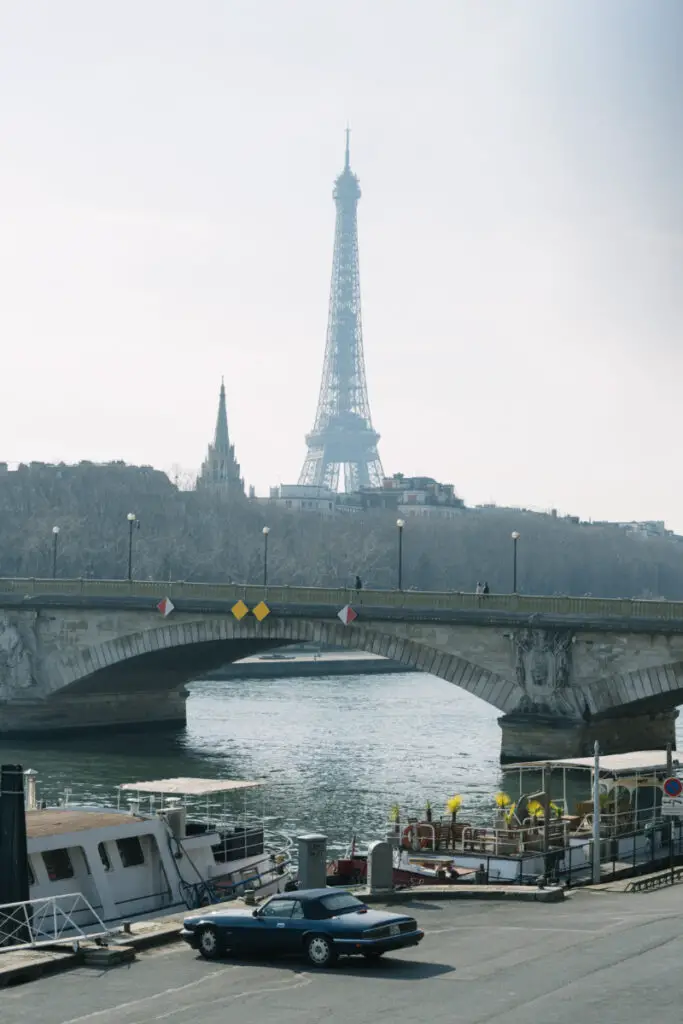 How to Make Money Travel Blogging – The Easier and More Common Ways
This article is actually another article I wrote many years ago. But now, I realized that it makes more sense to combine the two articles in one and go for just one keyword instead of two similar ones, and Google will call it "Keyword Cannibalism".
I've googled this topic in English to see what people do with their websites/personal blogs so that they can make money. I mean real money, not just some extra cash to cover their website maintenance fees.
It turned out that most of them are either not suitable or too advanced to be applied to my blog. I'm just somewhere between newbies and professionals. How can I get paid to travel if I only have roughly 3.000 likes on Facebook, and I even cannot make it 600 followers on Instagram?
So you have a travel blog, and think you can make money travel blogging, both full-time (like I used to be) and part-time (like I'm now)?
The bad news is that making money is never easy, in any sense. The good news is I've learn some easy ways to actually make money travel blogging!
Before you start scrolling down, keep in mind that if you have a blog ONLY to make money, then get out and find a 9-to-5 job and get paid monthly. It's faster and more secured.
But if you've made it all the way to build up your blog just for the sake of blogging, I'm more than grateful to share my ways of making money travel blogging with you.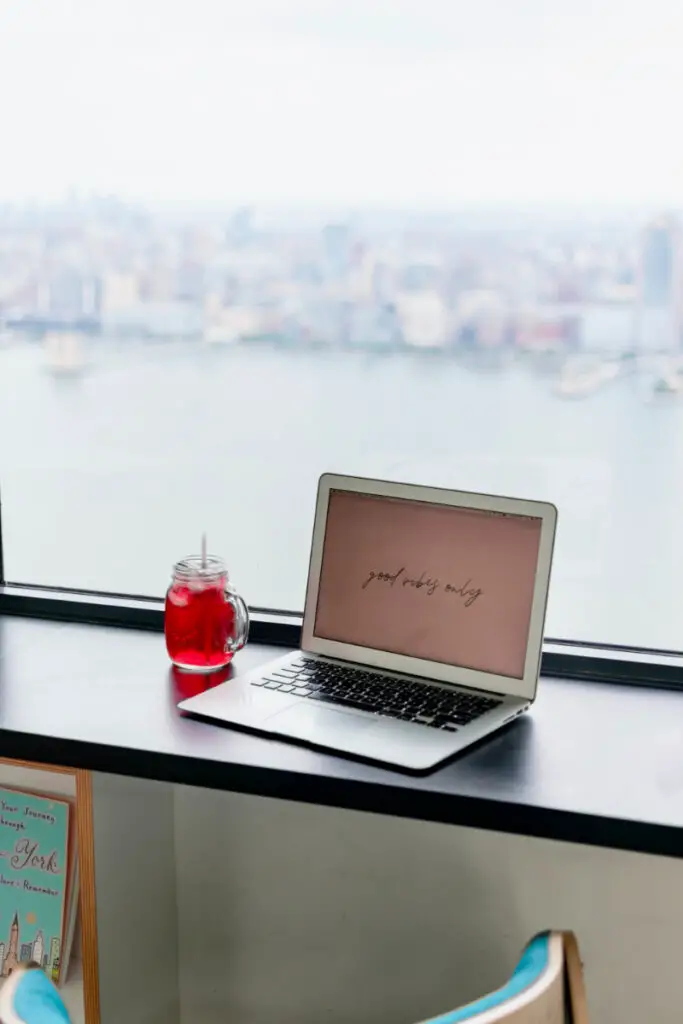 Run Ads with Google AdSense or Ezoic
Run ads with Google AdSense is the easiest, simplest, and most basic way of monetizing your blog. I started using Google AdSense since day one of this blog.
By that time, there was a plug-in designed to place ads by Google AdSense in your website, which made it easy to place the ads wherever you want.
After creating an account, installing and doing other stuffs as directed, you just have to wait for people to click on the ads so that you can get money.  That's why it's called "passive income".
Pro: Easy to set up. You don't have to do anything after that.
Con: It takes a long time until you can see money running into your account. For me it was 2 years until I earned my first US$ 60!
The other alternative is Ezoic. In my opinion, it pays better than Google AdSense, but the process of setting up is more complicated than Google AdSense.
I suggest you use both of them, and see which one suits you better. If you're up to the challenge, start with Ezoic as early as possible. The faster you learn it, the better!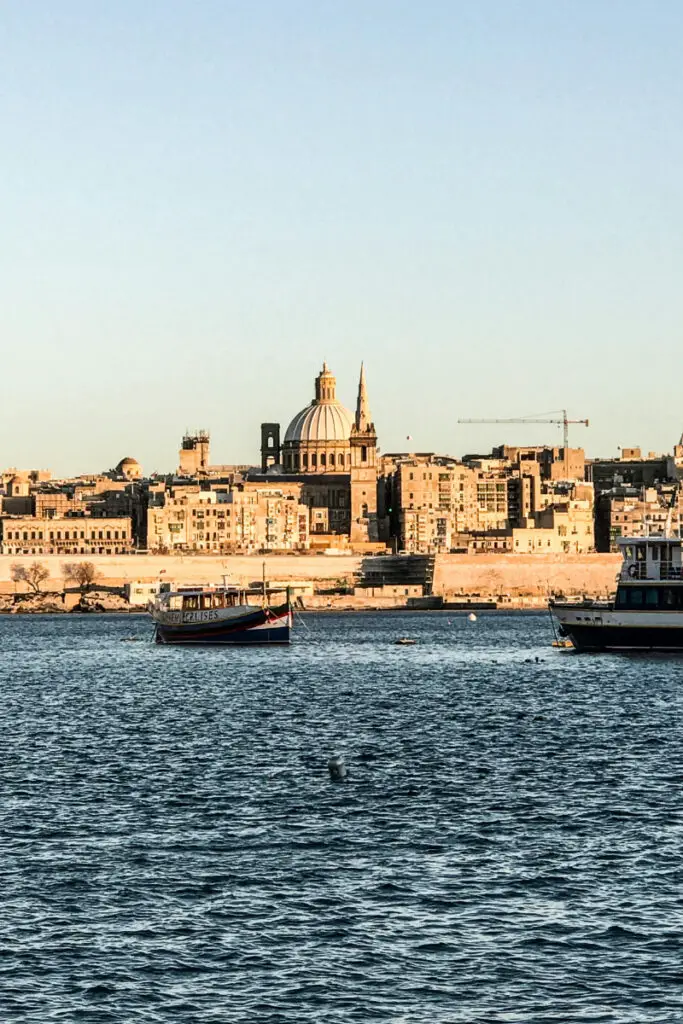 Display Ads with Mediavine
Mediavine is now no strange name in the blogging industry. The higher the traffic, the more money you can make with Mediavine!
I reached their requirements (monthly page views, visitors, etc.), then I applied to be their partner. And I failed. For an unexpected reason:
Most of my readers are currently living in Vietnam, which is at the moment NOT their target market. I therefore was not qualified to join. It was a pity, of course, but the reason was really out of my control. What else can I do?
So, the conclusion is that if you reach all of their strict traffic requirements AND your readers are mainly from one of their target markets, you can nail it!
Pro: People don't necessarily have to click on the ads so that you can get paid (actually, nobody clicks on ads nowadays, unless they are into the ads content). Mediavine pays you per views, let's say $10 – $15 for every 1.000 page views.
Con: Unlike Google AdSense, you have to satisfy their traffic requirements in order to join Mediavine. But it does make sense, as the more page views you have (per month), the more you can earn. Win-win!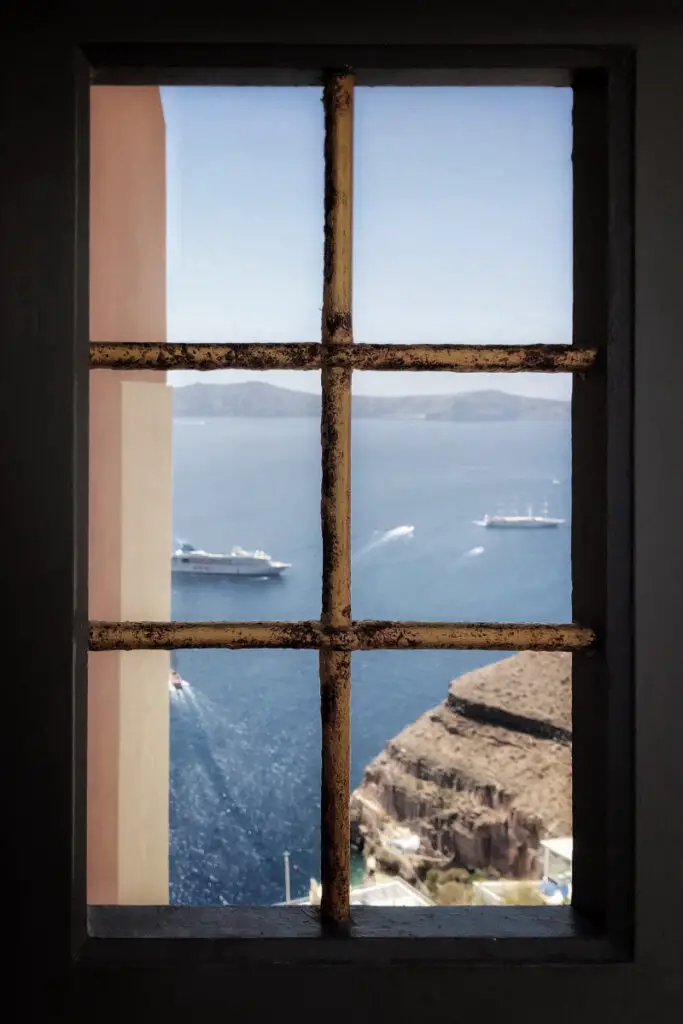 Affiliate Marketing
Affiliate marketing is a favorite among bloggers. By signing up to affiliate networks you can link to products you already use and love and make a small commission (at no added cost to your readers) when someone makes purchase or make a booking through your links.
The most popular sites I can recommend (and I actually am using) are Amazon and Ebay. Of course there are other sites that have place for bloggers to become affiliates, but I've only tried those 2 so far. For travel bloggers, Booking.com, Agoda.com, and so on.
I personally found this way both easy and difficult. It's easy because the only thing you have to do is… waiting (after signing up to affiliate networks, writing posts on your site, putting links on them). But how to write a post with links that people DO click on – that's the difficult part.
Pro: It's easy in a way, as I've just written right above. After finishing all the necessary steps, you only have to wait for people to click on the links, make purchases, and see money rolling in your account. Sounds easy?
Con: It's not as easy as it may sound. Either you have to use the products to write true reviews and influence people buy it, or you must master the art of writing reviews so that nobody can resist clicking and buying things.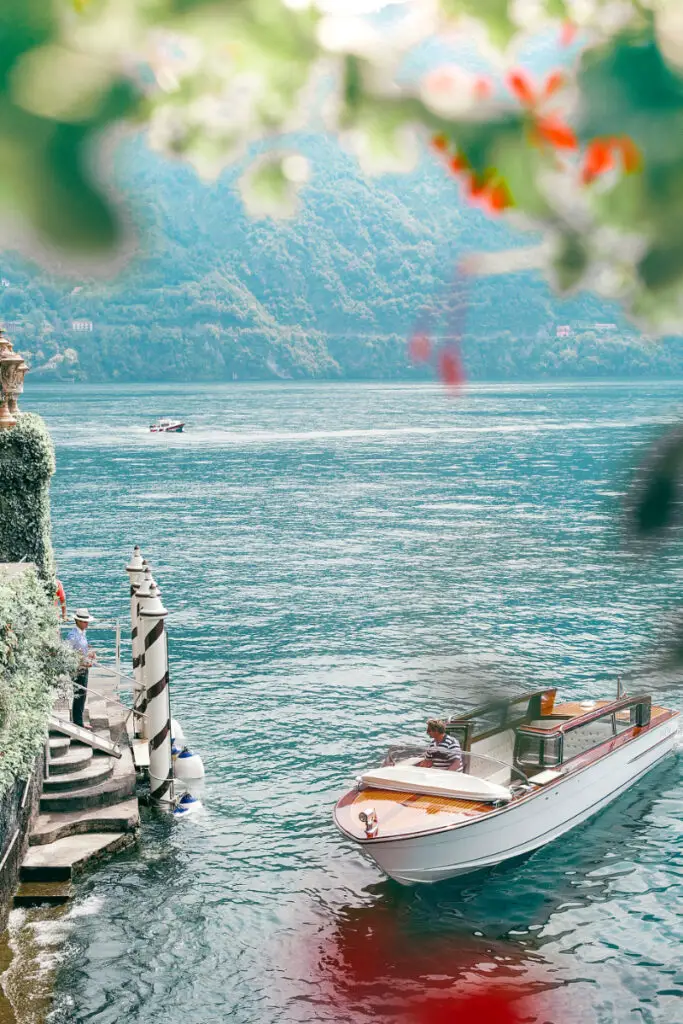 Freelancing
I've been freelancing since 2012, even before I started my own travel blog. Until now it's still the best way for me to make money travel blogging.
I must admit I have an advantage here: I used to be a travel editor for Sun Flower Media, one of the biggest women magazines publishers in Vietnam. My networks came mainly from this company. 
And even when somebody I know moved to a new company, they both introduced me to the new ones for that position and took their people with them, meaning I will gain both "slots"! YES!!!!
Becoming a freelancer is not difficult. There are many platforms that allow you to search for clients, or promoting yourself as a freelancer. It's really nice having your own network, but even if you don't have any now, you can always start building yours buy contacting people and ask. It doesn't hurt nor cost you anything just asking!
Pro: It's an effective source of income, especially if you freelance on a monthly basis.
Con: It takes time to build up your network, maintain it, write and deliver your works on time, etc. So it may make you feel like you're back to a 9-to-5 job again!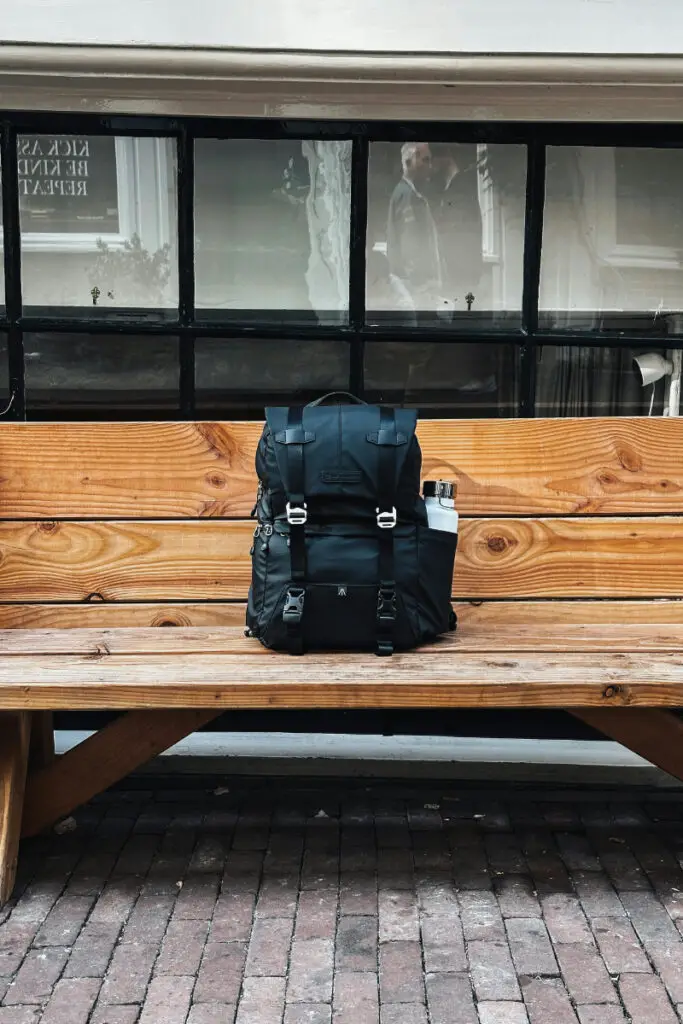 Sponsored Blog Posts/PR Articles
This way, if you're lucky, can guarantee a good source of income in a month, but it always come with two sides. In this post, I can only mention how it works in Vietnamese market.
I'm often reached by two type of companies: The one that wants to have a full article promoting their products / service on my site, which is quite relevant to what I'm blogging about (visa service, tour agencies… you get the point); and the other one that only wants me to put their links on wherever in my web, and they cannot care less if their sites and contents fit mine and vice versa!
In my opinion, it can be a dead trap to your blog. Why? Because earning money is very tempting, duh! Especially for newbies, or bloggers with no secured and sustainable income source. 
Of course, I'm not saying I'm the one with secured and sustainable ones, but the idea of making (easy) money can make some bloggers forget their niches!
I've seen many (Vietnamese) bloggers started their travel blog as motorbike travel, frugal travel, and ended up writing sponsored posts about luxurious yacht experience. They lost their uniqueness without even realizing.
Pro: Once you're reached out by brands, chances are that other brands will also do. It can help expand your networks, and of course your income.
By the way, if you haven't had anything to post for a while and suddenly comes a sponsored post, it can help you have something to shake your site up.
Con: Unsustainable income, yet can be very tempting! Always keep in mind why you start writing your travel blog, and what niche brought you so far!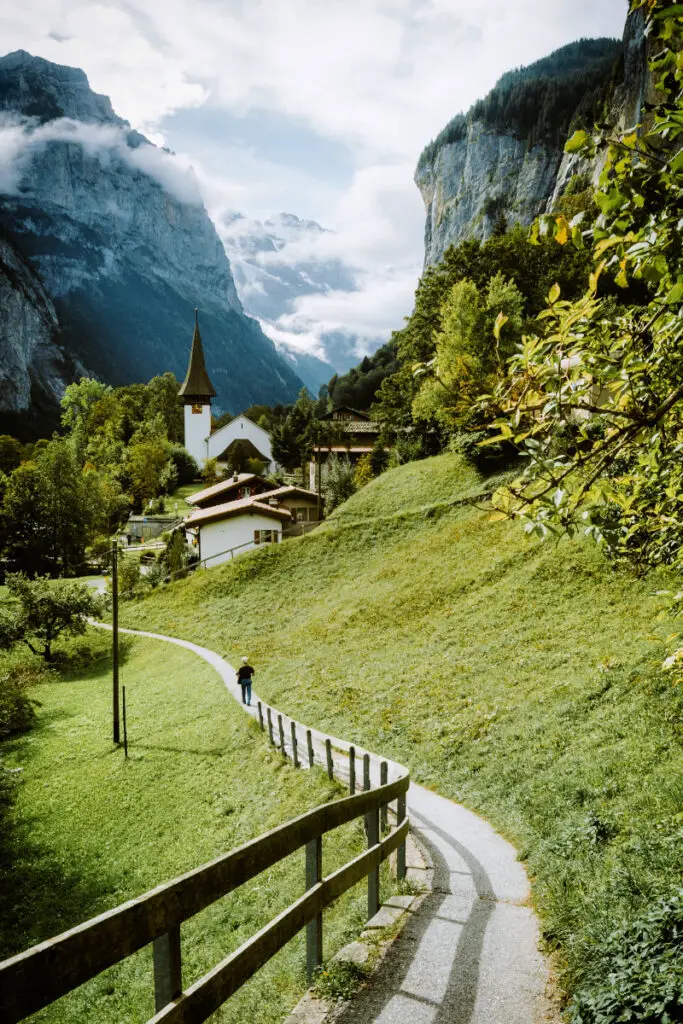 Referral Links
For travel bloggers, the most popular ones are the ones like get $45 off your first trip of $83 or more from Airbnb, earn 10% cash reward from Booking.com, etc. This is a WIN-WIN way of making money travel blogging.
Pro: You get the money. I get the money. Everybody is happy.
Con: It can take a long time until somebody clicks on your links and makes a booking. Also some campaign limits the amount of money you can earn, let's say the "get 15€ cash reward" from Booking.com. You can only earn up to 150€ and no more than that!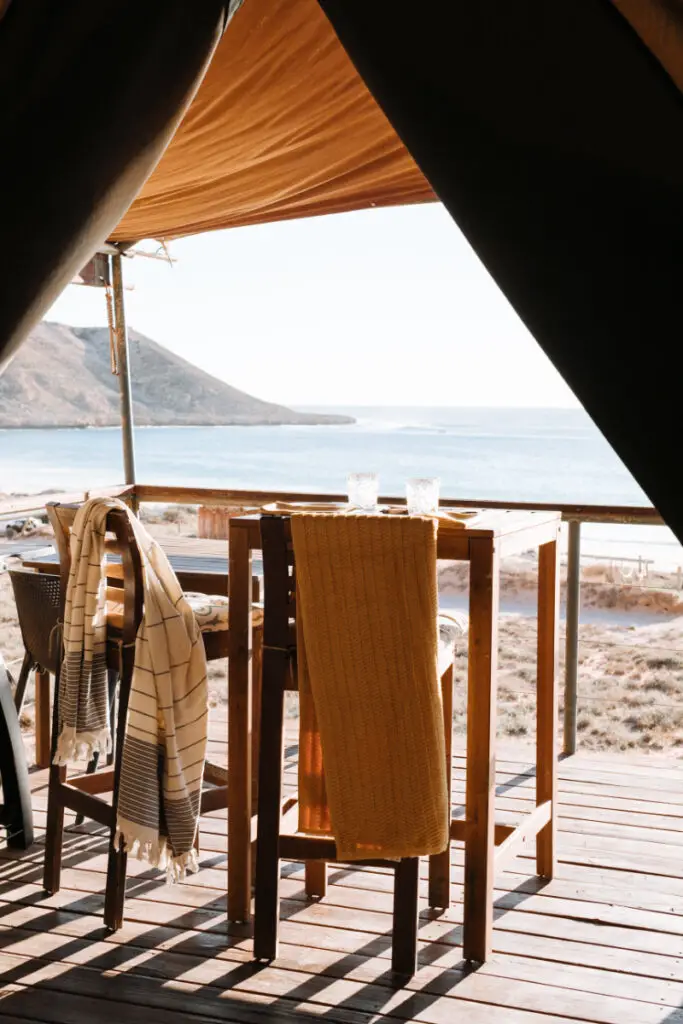 Sell Your Own Products or Services
Not the affiliates thing! By this way you really sell YOUR stuffs. Let's say a beauty blogger can either have an online shop or a store selling cosmetics.
With their fame gained by being a beauty blogger, it can guarantee customers to their business from day one.
They can either sell products from different manufacturers (just like any drug store), or at a certain level, they can have their own products with their name on. Think Michelle Phan!
You can also think about selling a service, like coaching, trip planning, or e-books, e-courses, or whatever you are good at and can offer with a certain price.
Just make sure you sell something relevant, and your business is legit!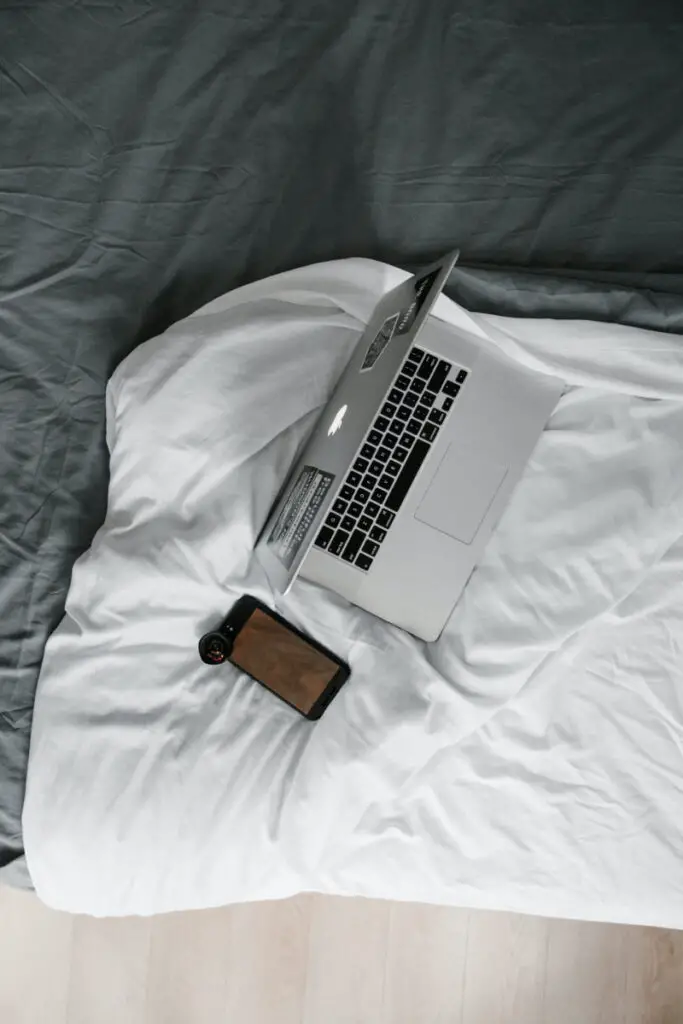 Get Paid to Travel
Wow, it sounds great, fancy, fabulous, cool, … [fill in the blank]!
The way people name it is straight forward: You get paid to travel. Sounds clear enough? But it's also the hardest way to make money travel blogging, in my opinion.
Because nobody will pay you for something unless they get something else back. C'mon, it's business. Money doesn't grow from trees, does it?
The only way I can see to get paid to travel is that you have to be a kind of KOLs that is so famous. Like worldwide famous, with hundreds of, or even millions of followers engaging to every single bit of your contents. For each Instagram picture you post, you can easily hit one thousand likes within ten minutes, for example.
And you know, there's no shortcut to that level except for working hard, really hard, in the field you've chosen. For me, it's a goal I want to reach.
Travel blogging and making money travel blogging is not and will never be an easy job.
It's a long journey of hard-working, spending time and money traveling so that you can write about what you blog, writing and editing blog posts so that people can easily find them on SoMe or search engines (it's tough!), and building your own tribe that always support your work. It's not easy. Not at all!
The key to success? Never give up!
Even when you're disappointed because nobody reads your posts, or you make no money after half a year setting up all your affiliate links, never give up!
Because maybe, just maybe, tomorrow will be the day. Maybe the right person will read your blog and decide to sponsor you for a dream trip.
Maybe one of your posts will go viral and bring in thousands of new followers. You never know, so don't give up on your dreams.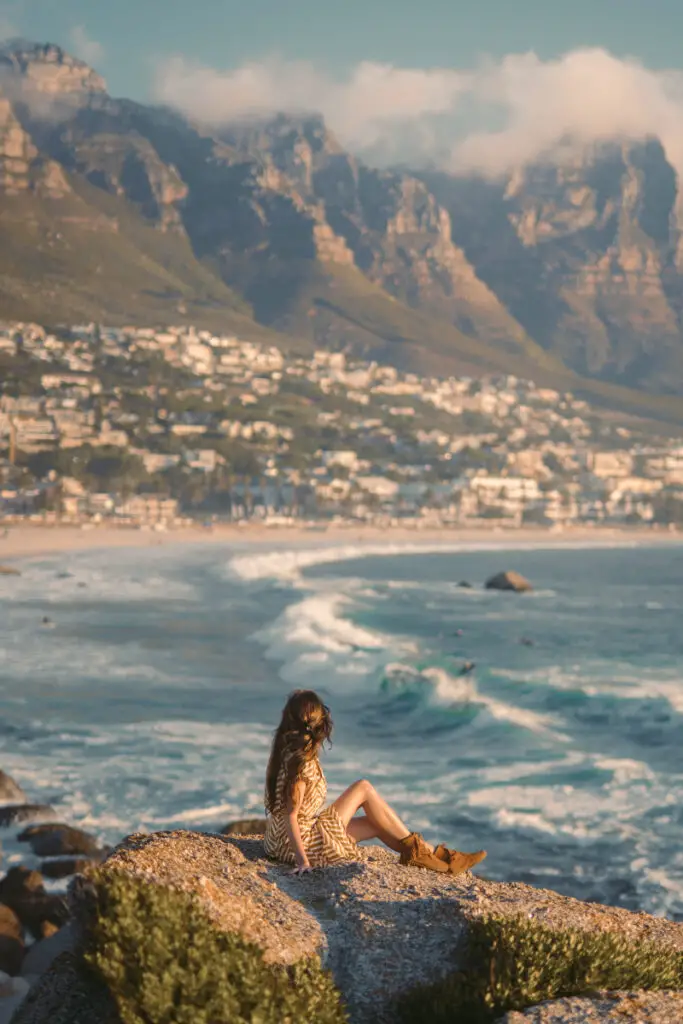 So Then You Might Ask, How Much Do Travel Bloggers Make?
The answer is: it varies. There are no set numbers or guidelines for how much travel bloggers can earn.
Some may make a few hundred dollars per month while others can make thousands. It all depends on the blogger's reach, engagement rate, and ability to monetize their content through various means such as sponsored posts, affiliate marketing, and selling products or services.
One thing to keep in mind is that it takes time to build a successful travel blog and start making money from it. It requires consistently producing quality content, building a loyal following, and networking with brands and other bloggers in the industry.
But if you're passionate about traveling and sharing your experiences with others, then the potential for earning is there.
And with the rise of social media and influencer marketing, there are more opportunities for travel bloggers to monetize their platforms than ever before.
Before You Go
So here are how I make money travel blogging. They are ways I actually tried, tested, and now keep them for my travel blog. 
Maybe they are not the best fit for some bloggers, but for those who have just begun their travel blogging career and wondering how to monetize their blog in a fast yet safe way, they work!
I hope you find this article useful as it can give you a clear vision of how you can make money as a travel blogger, not just by placing ads or doing affiliate marketing.
For those who are considering being a digital nomad or full-time travel blogger, I hope you find inspiration by reading my blog, and good luck with your choice!