It's toward the end of 2023 now, and it seems like everybody is talking about creating a niche site running entirely on AI. It's the new trend, and you want to hop on the bandwagon before it's too late.
You've read all about how successful niche sites have become in recent years, and with AI technology advancing rapidly, it seems like a no-brainer. I mean, last months, Spencer Haws from Niche Pursuits launched a challenge to build a profitable niche site with AI, and it has been generating a lot of buzz.
But where do you even start? How do you ensure that your niche site with AI will succeed in 2024 and beyond? Don't worry; I've got you covered.
Since the boom of AI technology, I've seen many niche sites come and go. Some were successful, while others failed miserably. Through these experiences, I've learned the ins and outs of creating a successful niche site with AI.
So, buckle up and get ready to learn the no-fail way to start a niche site with AI in 2024.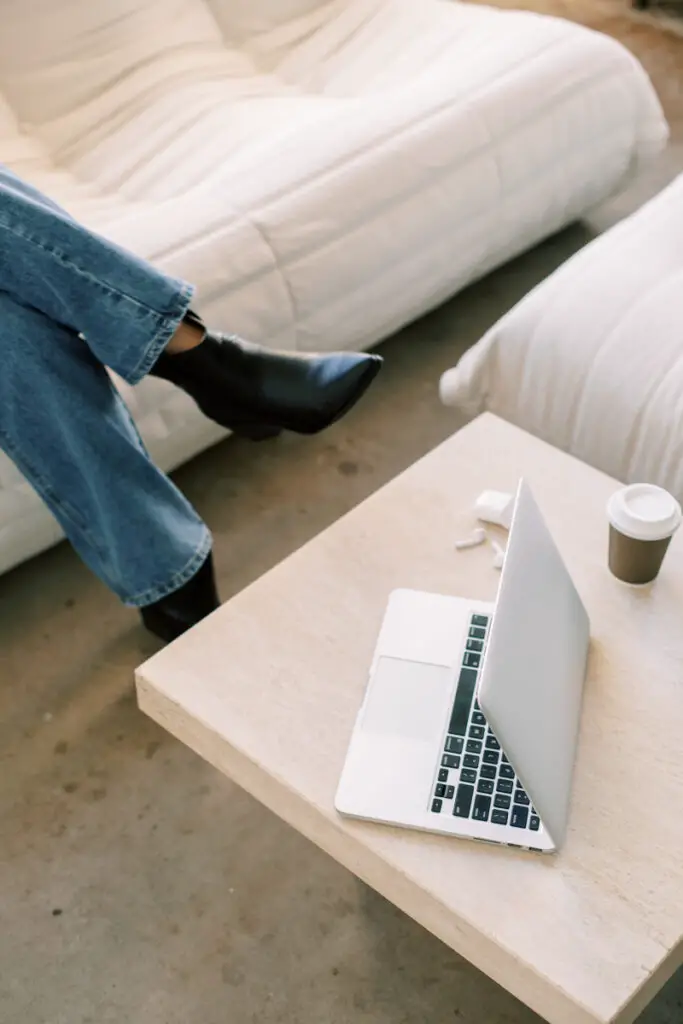 This blog may contain affiliate links. That means if you click and buy, I may receive a small commission (at zero cost to you). Please see my disclaimer policy to learn more.
Understanding the Basics
Before diving into the specifics of creating an AI-powered niche site, let's first go through some basics. After all, you can't build a strong foundation without knowing what it's made of.
What is a Niche Site?
Unlike a general website, a niche site is focused on a particular topic or industry. It's built with the aim of becoming an authority in that specific niche and targeting a highly targeted audience.
For example, instead of creating a generic cooking website, you'd focus on one aspect such as vegan recipes or keto diet. This allows you to build a loyal following and establish yourself as an expert in that niche.
When it comes to niche sites, you actually can dig deeper and create a sub-niche site. This means narrowing down your focus even more, such as vegan recipes for kids or keto diet for beginners.
Niche Site vs. Authority Site
You might be thinking, "Why not just create an authority site instead? Wouldn't that attract a broader audience and be more profitable?" While that may seem like the logical choice, niche sites actually have several advantages over authority sites.
Firstly, niche sites are easier to rank for in search engines. With an audience highly interested in your specific topic, it's easier to optimize your content for SEO and attract targeted traffic.
Secondly, niche sites often have lower competition. With an authority site, you're competing with established websites in a broad category, but with a niche site, you're targeting a smaller pool of competitors.
Lastly, niche sites are more profitable in the long run. As an expert in your chosen niche, you can create targeted and valuable content that will attract a loyal following. With an authority site, it can be challenging to build a strong connection with a broad audience.
The Role of AI in Content Writing
Now that you understand what a niche site is, let's talk about the role of AI in it. Since the dawn of AI-empowered content generation, there has been a lot of debate about its impact on the writing industry.
Some argue that AI will replace human writers, while others believe it can only assist in certain aspects. The truth is, AI technology is continually advancing and has become a valuable tool for content creators.
With AI-powered tools like Chat GPT, Koala, Jasper, and so on (the list literally goes on and on), you can generate high-quality content in a matter of seconds. This technology uses Natural Language Processing (NLP) to analyze data, learn from it, and then create human-like text.
As a niche site owner, AI tools can help you save time and effort in creating content for your site. But that doesn't mean you rely on them entirely. 
AI-generated content still lacks the human touch and can't replace original, quality content. Sometimes, they sound totally robotic, and readers can easily tell the difference. 
However, if there's one thing I can learn from almost 3 years generating content and running niche sites using AI-empowered tools, it's this: AI can assist you in creating content faster and more efficiently, but it can never replace the creativity and unique perspective of a human writer.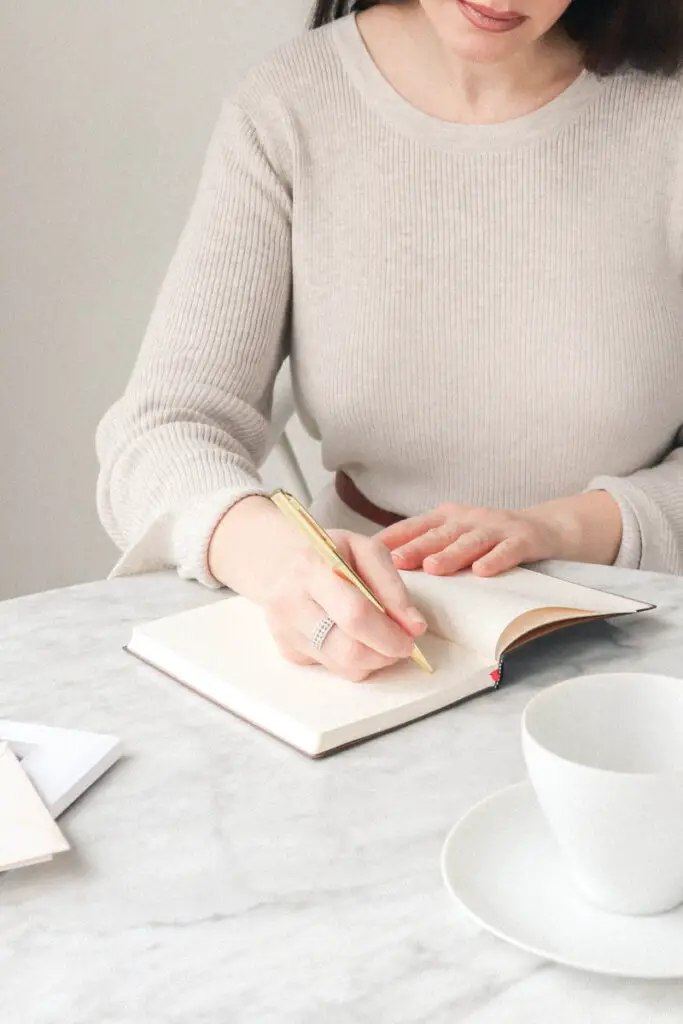 The No-Fail Way to Start a Niche Site with AI
Now that you have a solid understanding of niche sites and AI technology, let's get into the step-by-step process of starting a niche site with AI-assisted content in 2024.
Choosing Your Niche Ideas
Now since everyone can have access to AI tools and create a niche site in no time, it's crucial to choose a niche that is not already saturated. 
You want to find a topic that has enough interest and demand, meaning traffic to your site, yet not too competitive that it's impossible to rank for.
Niches like YMYL (Your Money or Your Life) and health-related sites tend to have high competition, so it's best to avoid those. Sites like WebMD and Healthline have already established themselves as authorities in those niches, making it challenging to compete.
Instead, look for a niche that you are passionate about and has potential for growth. For example, if you love hiking and the outdoors, you could create a niche site focused on camping gear reviews and tips.
Or, you could even use AI tools to generate keywords and find a niche that has high demand and low competition. This will give you an advantage in ranking for those specific topics.
If you have no idea where to start, here is a list of tools I've been using that can help you with keyword research and finding profitable niches:
NicheFinder.io: This tool is developed by Mike Futia, the mastermind behind many successful niche sites. It helps you find profitable niches and provides essential data like search volume, CPC, competition level, and more.
Chat GPT: You can use it to generate ideas and topics for your niche site. I've found a blog about how you can use Chat GPT to find a niche for your site, and I actually applied it to some of my niche sites.
Google Trends: This tool shows you the popularity of a particular keyword/topic over time. It's helpful in identifying trends and seasonal keywords that can boost your traffic.
SEMrush: This is an all-in-one SEO tool that provides valuable insights to help you optimize your site for search engines and stay ahead of the competition. The downside is that it can be costly, especially for beginners. But they do offer a free trial to get you started.
Long gone the time when you had to choose a niche you loved in order to succeed. Of course, you shouldn't go too far from your niches of interest.
I mean, it's boring if you are not passionate about the topic. But remember that this is a business and you should choose your niche based on its potential for profit.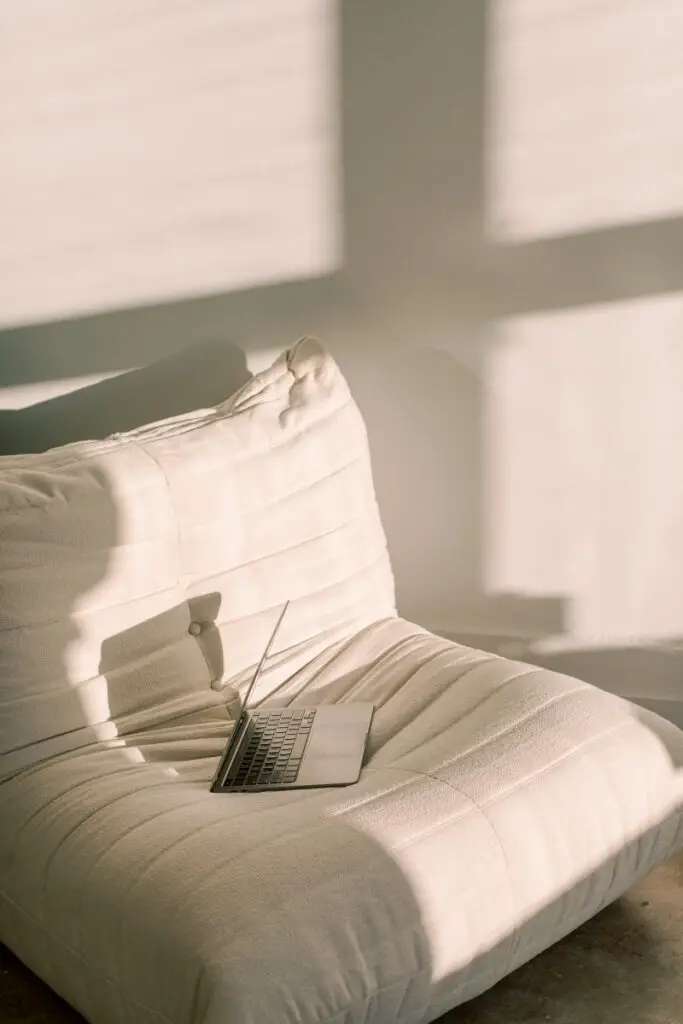 Researching Your Keywords
In the world of niche sites, content is king and keywords are queen. They determine the topics you write about and ultimately, the traffic to your site. So, sit down and do a proper keyword research for your AI niche site before thinking about the next steps!
Once you've chosen your niche, it's time to research keywords using AI tools like SEMrush, Ahrefs, or Keysearch. While the first two come with a price tag, Keysearch offers affordable plans for beginners.
These tools will help you find long-tail keywords (phrases of three or more words) that have high search volume and low competition. These are usually easier to rank for and can bring targeted traffic to your site.
You can also use Chat GPT to generate long-tail keywords based on your niche. However, keep in mind that you'll need some stats to backup its potential for traffic and competition level.
But all in all, the best tool I've had so far is RankIQ from Brandon Gaille aka The Blogging Millionaire, a niche site expert I follow. RankIQ is, for me, one of the best thing since sliced bread.
IT keywords library is enormous and accurate, and the AI-generated stats are quite reliable. If you cannot find the keywords you want, you can let it run a report for you as well.
And their support team? I just had a small issue with RankIQ last Saturday, wrote them an email on Sunday, got an answer on Monday, and everything is back to normal.
Finding A Good Domain Name
After over three years flipping blogs for a living, I learned that the domain names do matter more than we thought. 
For a niche site to really start ranking and getting traffic, not only needs to have an easy-to-remember name that reflects your niche, but also a DA boost that can come from a relevant keyword in your domain name.
An old domain with a DA of at least 5 is the fastest way to give your niche site a very good headstart. This means that you should start looking for expired domains in your niche or use sites like GoDaddy (they have an auction section) to get a hold of expired domains in your niche.
The cons of using GoDaddy is that you will need to use their auction filter to see if the expired domain has any spam. To check it yourself, simply go to archive.org and type your domain name.
Sometimes, the domains had a very shady history and it's best to avoid them at all cost. But don't worry, you can still add a relevant keyword in your domain name, and by providing valuable content, your site will grow its DA in no time.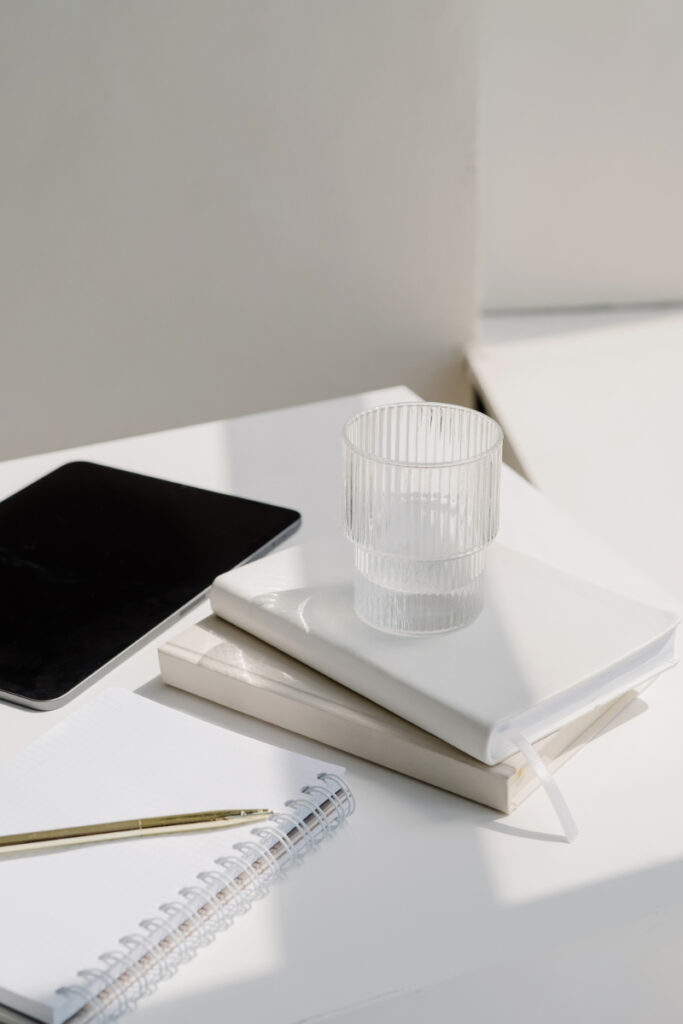 Setting Up Your Website
The easiest way to set up your niche site is by using WordPress and a hosting provider like Bluehost or MochaHost. Both of them offer affordable hosting plans and have a one-click WordPress installation process.
Sure, if you want to go for SiteGround, BigScoot or any other high-end hosting provider, feel free to do so. But for a beginner, I recommend starting with Bluehost or MochaHost as they are budget-friendly and offer good customer support.
For an AI niche site, the design and layout are not as crucial as the content. Your focus should be on creating valuable, informative, and engaging articles that will rank well in search engines.
Also, keep in mind that your site should be easy to navigate and have a clear call-to-action for visitors to take the desired action (such as signing up for a newsletter or purchasing a product).
While you cannot use AI to help you with the design and layout, you can use tools like Canva to create attractive graphics for your site. This will further enhance the user experience and make your content more shareable on social media.
Creating High-Quality Content with AI
Here comes the critical part: Creating content. Yes, you have AI tools to help you out, but ultimately, it's up to you to provide high-quality, valuable information that readers are looking for.
One way to use AI in creating content is by using Jasper.ai. This tool uses AI to generate long-form content based on a given topic or keyword. However, it's not as easy as clicking a button and getting a ready-to-publish article.
You'll still need to do some editing and proofreading to make sure the content is coherent and relevant to your niche. But overall, it can save you time in writing articles from scratch.
Another way to use AI is by using Chat GPT to help with content ideas and headlines. You can also use it for generating outlines and structure for your articles. But based on my own experience, it's best to read the content generated by AI and add your own personal touch to make it unique.
The third way I'd like to show is by using Koala to bulk-create articles from AI-generated content. You can use this tool to create multiple articles from just one shoot, and I have to say it's pretty cool.
I mean, you can give it as many keywords as you want and hit the "Generate" button, and just leave it there. 
Depends on your subscription, either you will have all of your content overnight, or it will pause until your credits fill up. But what's cool is that it can generate hundreds of articles in one go and save you a lot of time.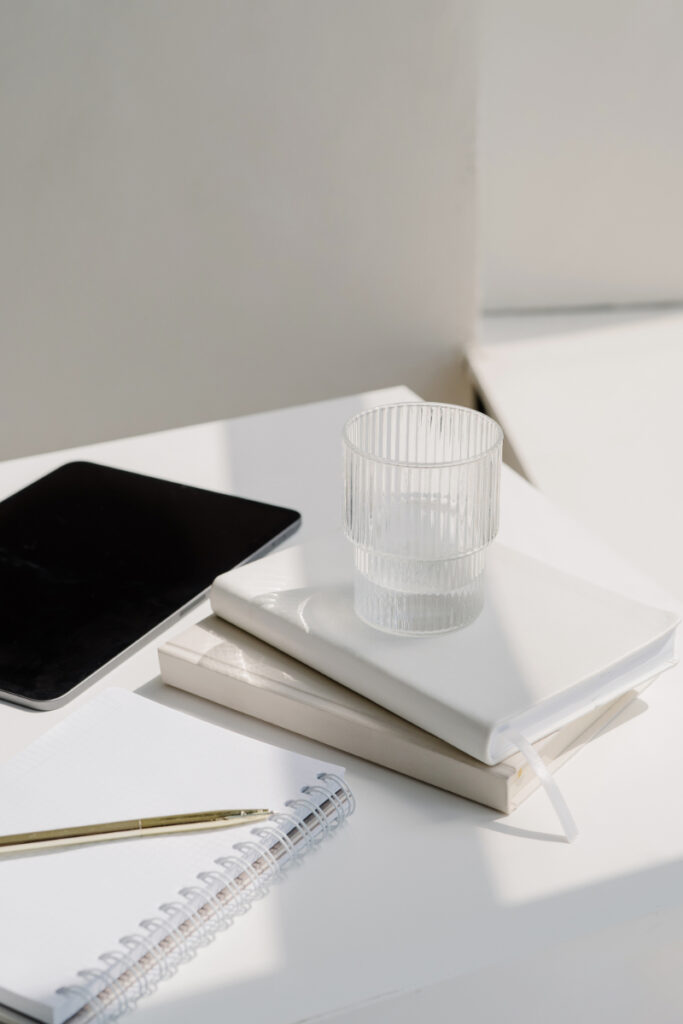 Implementing AI-Based SEO Strategies
Let's face it: While AI can help you create really great content in almost no time (you have to edit it, anyway), it cannot help you that much with your niche site SEO. At least, not at the time I'm typing this article (Nov. 2023) 
Fortunately, there are AI-powered SEO tools that can help you with keyword research, on-page optimization, and backlink analysis. One of the most popular ones include Link Whisper, developed by Spencer Haws of Niche Pursuits.
I've been using Link Whisper for my main AI niche sites, and it's been a game-changer in terms of link building strategies. It can suggest related internal links for your relevant content, as well as external links to help boost your site's SEO.
Other built-in tools you can have with WordPress is Yoast SEO and Rank Math. These two plugins offer AI-driven keyword suggestions and on-page optimization tips to help improve your site's SEO score.
Promoting Your Niche Site
Once you have your website set up and high-quality content published, it's time to promote your niche site. This will help drive more traffic and potentially increase your revenue through affiliate marketing or ad placements.
One effective way to promote your niche site is by utilizing social media platforms. You can create a Facebook page, an Instagram account, and Pinterest profile for your site. Share your articles on these platforms and engage with your followers to build a community and brand awareness.
You may need some times to figure out which platform works well for your niche. Some will work very well on Pinterest, while other niches may see better results on Instagram or LinkedIn. It's all about trial and error, so don't be afraid to experiment.
Another way is by reaching out to other niche sites or bloggers in your industry and collaborating with them.
You can guest post on their site, collaborate on a joint project, or simply promote each other's content through social media shoutouts. The downside of this method is that it takes time and effort to build relationships, but the benefits can be long-lasting.
Lastly, don't underestimate the power of email marketing. Building an email list allows you to stay in touch with your readers and promote your content directly to them. 
You can offer a freebie or lead magnet in exchange for their email addresses, and then send out regular newsletters or updates to keep them engaged.
Wanna create beautiful-looking email opt-in forms? Try Flodesk for free! They really are beautiful and easy to customize. Plus, they don't charge you based on how many subscribers you have. They just charge you a fixed price, and you can have unlimited subscribers!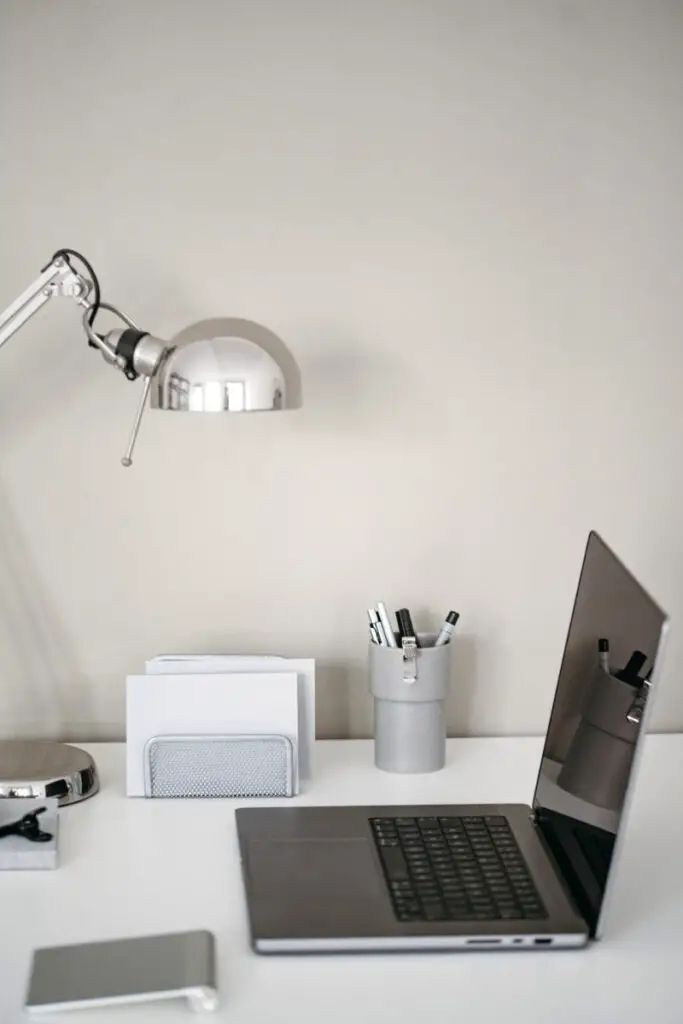 Monetizing Your Niche Site
Now we're talking! Making money is the ultimate goal of any niche site, and there are several ways you can monetize your AI niche site.
Since you'll have the chance to create a good amount of content quickly with AI tools, ads can be a great way to monetize your site. You can sign up for ad network like Google AdSense, Ezoic, or Mediavine to display ads on your site and earn ad revenue.
Another popular method is through affiliate marketing. But then, you may have to think twice about the niche site and your approach. Niche site is different from affiliate site where you are talking about the specific product or service. Niche site is usually focused on broad topics, so you must be careful not to sound too salesy.
Instead of just promoting products and services directly, try providing valuable content and then adding affiliate links within the article. This way, your readers won't feel like they're being sold to, and they may trust your recommendations more.
Other ways to monetize your niche site include selling digital products, such as eBooks or online courses, offering coaching services, and creating sponsored content for brands related to your niche.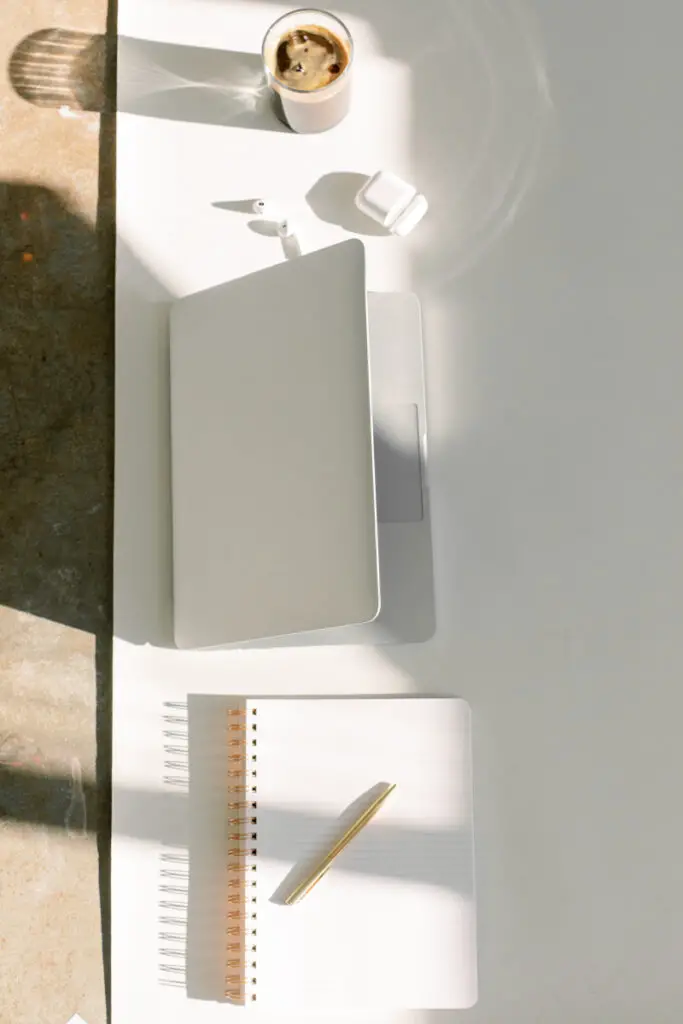 What I've Learned After One Year Running Niche Sites with AI
Last year, I finally decided to take the plunge and start my own niche sites using the power of AI tools. It was definitely a learning experience, but I have to say that it's been a game-changer for me.
Here are some key takeaways from my one year of running small sites in different niches with AI:
Although you don't have to pick the topics you love, try not to just pick any topic since it's popular. The reason? Read on no. 2!
Content creation is much faster with AI tools, but you still need to edit and personalize the content to make it unique. If your topic is totally out of your scope of knowledge, editing and personalizing the content will take more time and effort.
SEO strategies still require human input and can be enhanced with AI-powered tools.
If Google search wants to promote AI-generated search that allows people to find the answer without going to any website, then it's time to put Pinterest and SoMe back on the radar.
Building relationships with other niche site owners or bloggers can help you grow your niche site faster through collaborations and promotions.
It takes time and effort to see significant results, so don't give up too soon.
It's important to keep up with the latest trends and updates in the AI and SEO world to stay ahead of the game.
So, that's all what I have to share with you about running profitable niche websites with AI. I hope this article has been helpful and inspired you to start your own niche site journey using AI tools in the near future! 
Remember, it's never too late to start something new and dive into the exciting world of niche sites. Good luck!