Wondering what blogging niche to dive in? Well, you're not alone. With the rise of blogging and content creation and AI content generation, it can be challenging to find a niche that is both profitable and has low competition.
On one hand, you want to choose a niche that has potential for success and can generate income. You don't want to waste all of your time and effort on a niche that won't bring you any returns.
On the other hand, choosing a niche with too much competition can make it difficult to stand out from the crowd and gain traction. The last thing you want when you start a new blog is to enter a saturated market where it is difficult to stand out.
That's why I've compiled a list of 60+ blogging niches with low competition yet profitable potential. These niches have been carefully selected based on their market demand, revenue potential, and level of competition.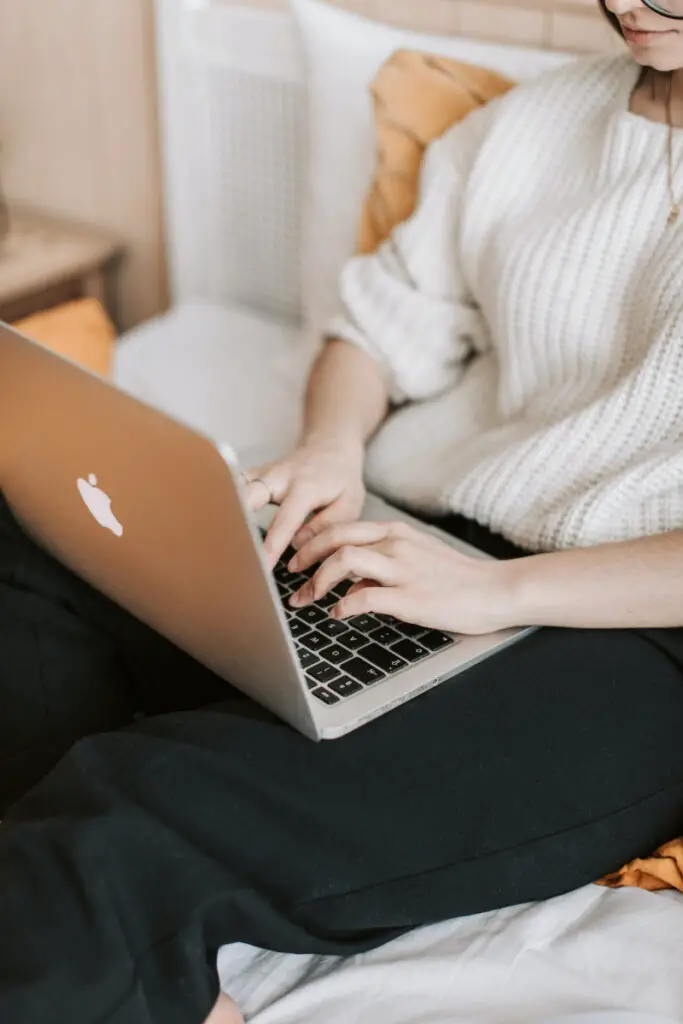 This blog may contain affiliate links. That means if you click and buy, I may receive a small commission (at zero cost to you). Please see my disclaimer policy to learn more.
What Is A Blog Niche?
A blog niche is a specific topic or subject that your blog focuses on. It is essentially the main theme of your blog and what you will be writing about. 
When you have a blog niche, your blog will become a niche blog, meaning it will cater to a specific audience. This allows you to create targeted content that is tailored to your audience's interests and needs.
I know it may sound scary to limit your blog to just one topic, but having a niche can actually help you grow your audience and establish yourself as an expert in that particular subject.
Plus, it will make it easier for you to come up with blog post ideas and create a cohesive brand, making it easier for readers to identify and remember your blog, and easier for you to market it.
Why Choose A Niche With Low Competition?
As mentioned earlier, choosing a niche with low competition can give you an advantage in the blogging world. Not only will it be easier to stand out and attract readers, but it can also bring in higher revenue potential.
With less competition, you won't have to invest as much time and effort into SEO strategies or paid advertising to get your blog noticed. This means more time for creating quality content and building a loyal audience.
Easier to Stand Out
In a niche with high competition, it can be challenging to stand out and get noticed. But when you choose a niche with low competition, you have a better chance of being seen by your target audience.
Not only that, but you can also offer a unique perspective or approach to the topic that is not already saturated in the market. This will help you establish yourself as an expert and build a loyal following.
Higher Revenue Potential
With less competition, it can be easier to monetize your blog and generate income. Advertisers are more likely to partner with blogs in niches with low competition as it allows them to reach a targeted and engaged audience.
Additionally, niche blogs tend to have higher conversion rates for affiliate marketing or selling digital products since they are catering to a specific audience with a particular interest or need.
Better Long-Term Growth
Choosing a niche with low competition can also lead to better long-term growth for your blog. As your industry or topic evolves, you will have more opportunities to become a thought leader and establish yourself as an authority in the space.
This can open up new income streams such as speaking engagements, consulting services, or even writing a book. Plus, having a loyal and engaged audience can lead to word-of-mouth marketing and organic growth for your blog.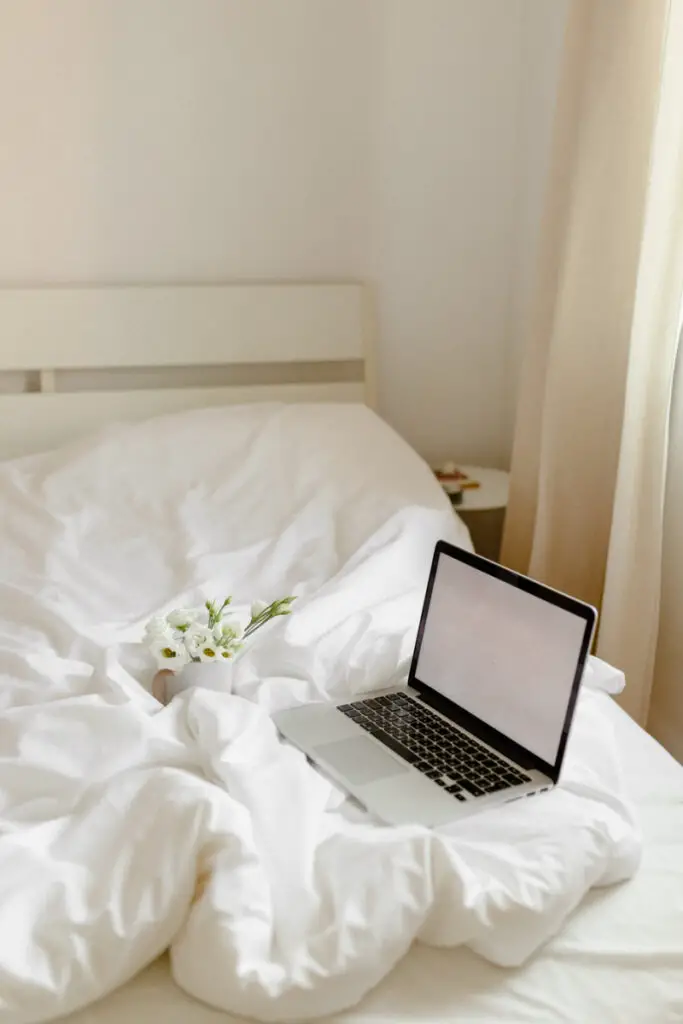 What Blog Niches Are Most Profitable?
Now we're talking the one million dollar question – what are the most profitable blogging niches out there? According to a recent study by RankIQ, these niches have a high potential for generating income through advertising, affiliate marketing, and digital products:
Food and Recipes
Lifestyle
Mom Blog
Travel
Arts/Crafts
Outdoors
Beauty/Fashion
Personal Finance
Homeschool
Pets
Gardening
Decorating
Health/Fitness
Tech
Interestingly, 42.8% of blogs with over 50,000 sessions per month are food blog, making it the most profitable niche. However, that doesn't mean you have to choose a niche solely based on its profitability.
While these niches have been proven to be highly profitable, it's important to also consider your own interests and passions when choosing a blogging niche. 
After all, you will be spending a lot of time creating content and building your blog, so it's essential that you enjoy the topics you are writing about.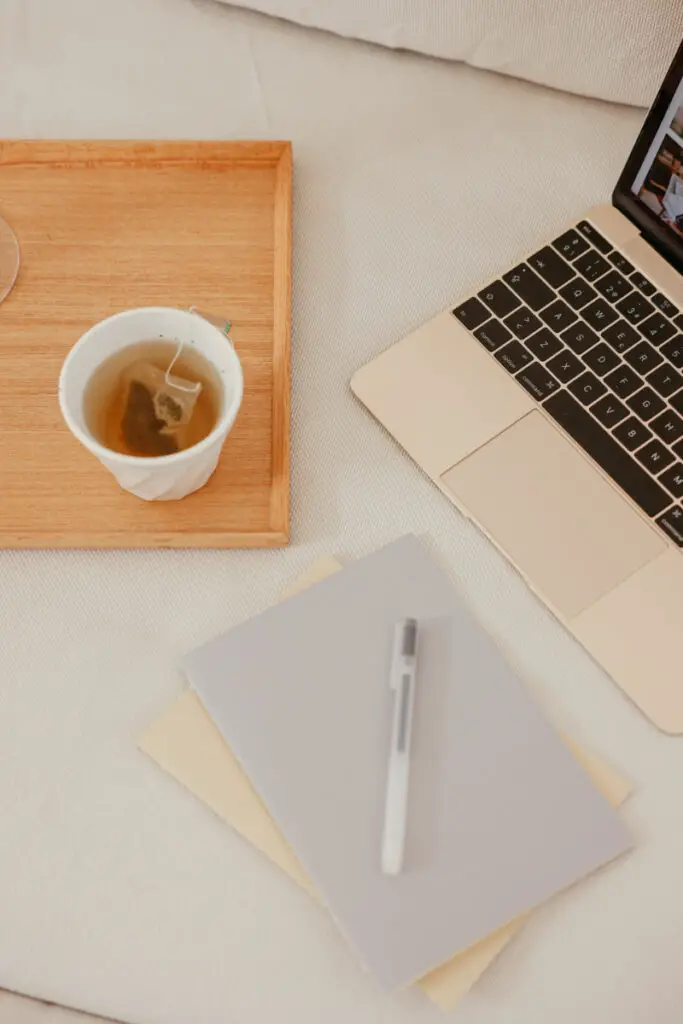 Which Blogging Niche Is Best for Beginners? 
Well, although it's quite tempting to start a blog in one of the most profitable niches listed above, it may not be the best idea for beginners. Remember, these are also some of the most competitive niches out there.
As a beginner blogger, it's better to choose a niche with lower competition and focus on building your skills and establishing yourself as an authority. 
Once you have gained more experience and a loyal following, you can then expand into more competitive niches if you wish.
One of the best way, if not the best way, to kick start your blogging career is to start with a micro niche blog. 
A micro niche blog is a smaller and more specific area within a broader niche. For example, instead of starting a food blog, you could focus on a specific type of cuisine or dietary preference.
This allows you to target a smaller but highly engaged audience and establish yourself as an expert in that particular area. Plus, it can be easier to monetize through sponsored partnerships or selling digital products to a niche audience.
Now, if you're still unsure about which niche to choose, don't worry! This ultimate list of 60+ blogging niches with low competition yet profitable potential that I'll share with you right here might spark some ideas and help you decide on the perfect blogging niche for you.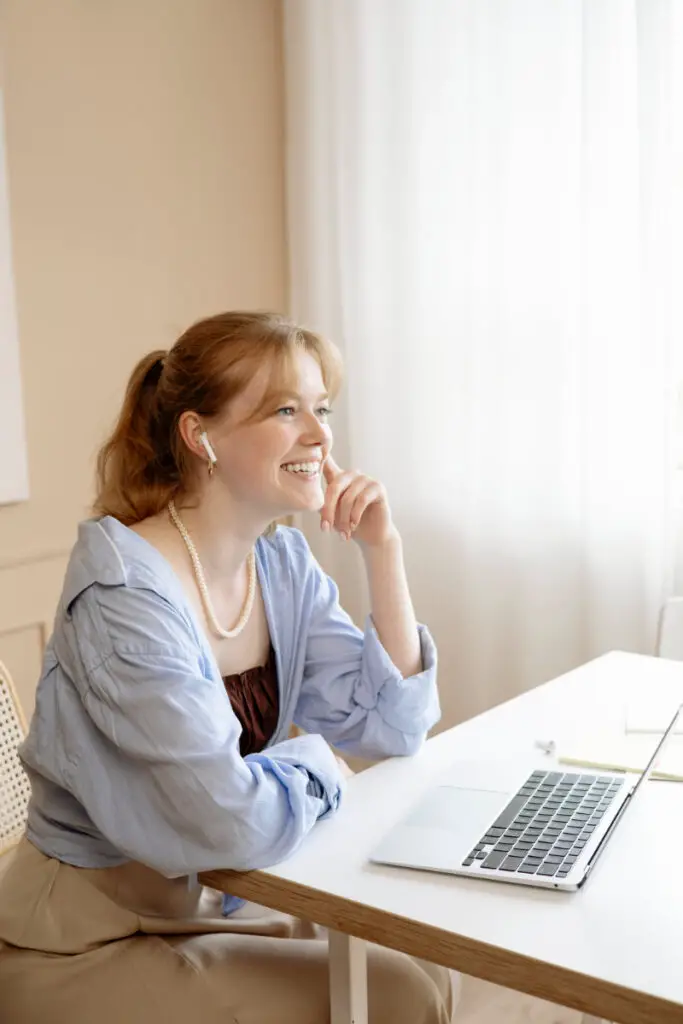 60+ Blogging Niches with Low Competition Yet Profitable
To make it even easier for you to follow up, I'll break this list down to the topics mentioned in Brandon's list, plus some additional ideas that I've gathered from my own research.
Food Niche Blog
Quick and Healthy 15-Minute Meals
Budget-Friendly Meal Planning
Ethnic Cuisine on a Budget
Plant-Based Eating on a Dime
Cooking with Leftovers Creatively
Desserts for Special Dietary Needs
Restaurant Reviews for a Specific City or Town
Lifestyle/Mom Niche Blog
Secondhand Clothing and Home Décor DIYs
Eco-Friendly Parenting Tips and Tricks
Frugal Traveling with Kids
Working From Home as a Parent: Tips and Strategies 
Minimalist Parenting
Time Management Tips for Busy Moms
Self-Care for Tired Moms
Travel Blog
Off-the-Beaten-Path Adventures in a Specific Region/Country 
Sustainable and Eco-Friendly Travel Tips 
Volunteering Opportunities While Traveling 
Solo Female Traveler
Luxury Travel on a Budget
Budget Travel for Students
Family-Friendly Destinations for Every Season
Cultural Immersion Travel Experiences
Traveling with Disabilities
Traveling with Pets
Arts/Crafts Niche Blog
Upcycling and Repurposing Home Décor 
Introduction to a Specific Art or Craft (e.g., Calligraphy, Embroidery) 
Crafting on a Budget 
DIY Wedding Crafts
Crafting with Natural and Sustainable Materials 
Creativity for Mental Health and Wellness
Sewing Clothes from Scratch without a Pattern 
DIY Wedding Decorations on a Budget
Macrame and Fiber Art Tutorials 
Crochet or Knitting Projects for Beginners 
Outdoors Niche Blog
Hiking and Camping with Kids 
Hiking Adventures for Beginners 
Outdoor Photography Tips and Tricks 
Outdoor Gear Reviews and Recommendations 
Fishing, Hunting, or Foraging for Food in Your Local Area 
Adventure Travel Essentials (e.g., Backpacking Gear)  
Budget Camping Tips 
Responsible and Sustainable Outdoor Recreation Practices
RV Living on a Budget 
Beauty/Fashion Niche Blog
Affordable Skincare Routine for Your Specific Skin Type  
Simple and Quick Makeup Tutorials 
Sustainable Fashion on a Budget 
Secondhand Shopping Guide and Tips
 DIY Beauty Products with Natural Ingredients 
Hair Care for Your Specific Hair Type 
Modest Fashion and Style Tips 
Minimalist Wardrobe Essentials
Personal Finance Niche Blog
Budgeting for College Students or Recent Grads 
Frugal Living Hacks and Strategies  
Debt-Free Journey: Tips and Motivation  
Cryptocurrency for Beginners
Real Estate or House Flipping
Sustainable Investing
Niche Personal Finance for Entrepreneurs
Frugal Living for Millennials
Tax Hacks for Small Businesses
Side Hustles for Stay-at-Home Dads
Homeschool Niche Blog
How to Homeschool on a Budget 
Designing Your Own Curriculum for Your Child  
Secular Homeschooling Resources and Tips 
Frugal Homeschooling: Activities and Supplies 
Support and Advice for First-Time Homeschoolers
Balancing Work and Homeschooling Life as a Parent 
Homeschooling a Child with Special Needs 
Teaching STEM Subjects at Home
Virtual Learning Resources and Tips for Homeschoolers.
Pet Care
Budget-Friendly Pet Nutrition
DIY Pet Grooming Tips
Affordable Pet Adventures
Pet Training on a Budget
Sustainable Pet Care Practices
Alternative Pet Care Options (e.g., Raw Diets, Essential Oils)
Adopting and Fostering Pets
Pets and Mental Health
Tips for Traveling with Pets on a Budget
Gardening
Organic Gardening Hacks for Beginners 
Container Gardening in Small Spaces
Edible Landscaping on a Budget
Frugal Ways to Start Seeds and Save Money on Plants 
Growing Herbs and Vegetables Indoors All Year Round 
Companion Planting for Pest Control
Sustainable Watering Techniques and Rainwater Harvest
Composting for Beginners 
Indoor Gardening: Houseplants and Cacti Care Tips
Balcony and Rooftop Gardening Hacks
Decorating
Frugal and Creative Home Décor Ideas 
Secondhand Shopping and Thrifting for Home Decor  
DIY Furniture Makeovers on a Budget
Decorating with Natural and Sustainable Materials  
Minimalist Home Decorating Tips 
Seasonal Home Decoration Ideas without Breaking the Bank
Decluttering and Organizing Your Home Without Spending Money 
Health & Fitness
Beginner's Guide to a Specific Fitness Activity (e.g., Running, Yoga)
Affordable Meal Planning for Athletes 
Exercising on a Budget: Home Workouts and Equipment Alternatives 
Health and Wellness for Busy People  
Mental and Emotional Well-being Tips and Practices
Preventative Healthcare Measures on a Budget
Managing and Treating Chronic Illness on a Budget
Holistic Health and Alternative Medicine Practices 
Weight Loss for Busy Individuals on a Budget 
Self-Care and Mindfulness Practices for Improved Health
Or you can read this 200+ health & wellness niches ideas!
Tech
Budget-Friendly Gadgets and Tech Accessories 
DIY Tech Repair and Maintenance Tutorials  
Coding for Beginners 
Online Courses Reviews
Sustainable Technology Practices 
Machines and Tools for a Sustainable Home 
Smart Home Automation on a Budget 
Mobile Apps Reviews 
Tech Hacks and Tricks to Simplify Your Life.
Personal Development, Self-Care, Self-Love
Self-Improvement Strategies on a Budget 
Finding Motivation and Purpose: Tips and Resources 
Mindfulness Meditation Techniques for Beginners  
Journaling Prompts and Ideas for Personal Growth
Developing Healthy Habits without Spending Money 
 Self-Care Practices for Mental and Emotional Well-being
Affordable Ways to Practice Self-Love  
Overcoming Limiting Beliefs and Negative Thinking Patterns. 
Cultivating Gratitude in Daily Life
Motivational Quotes and Affirmations for a Positive Mindset
Corporate Wellness
Miscellaneous
Mindful Parenting on a Budget 
Book Reviews and Recommendations  
Exploring Your City on a Budget 
Ethical and Sustainable Living Tips for Everyday Life  
Mental Health Advocacy and Awareness  
Volunteering and Giving Back on a Budget
DIY Household Cleaners for a Chemical-Free Home  
Zero Waste Lifestyle: Practical Tips and Tricks 
Eco-Friendly Living on a Budget 
Handmade Gift Ideas for Every Occasion.
Relationship Advice
Wedding Planning on a Budget 
Traveling on a Tight Budget  
Personal Challenges and Experiments (e.g., No Spend Month)
Local Events and Activities for Frugal Fun
Eco-Friendly Beauty Swaps
Personal Branding Tips for Entrepreneurs 
Home Improvement for Amateurs
Home Office Equipment
Although not all of them should be seen as untapped blog niches, they are possibly the best low competition niches in the blogosphere that you can explore in order to make your website stand out. 
From personal development and travel to gardening and pet care, there is always growing interest and high demand for content in various niches. 
Also, many of them are within evergreen niches, meaning that they will always be relevant and have a consistent audience, for example, health and fitness or personal finance. 
That being said, you'll have a lot of potential for continued growth and engagement with your blog. And who knows, you may even discover some new sub-niche ideas within these topics to further differentiate your blog and attract a loyal following.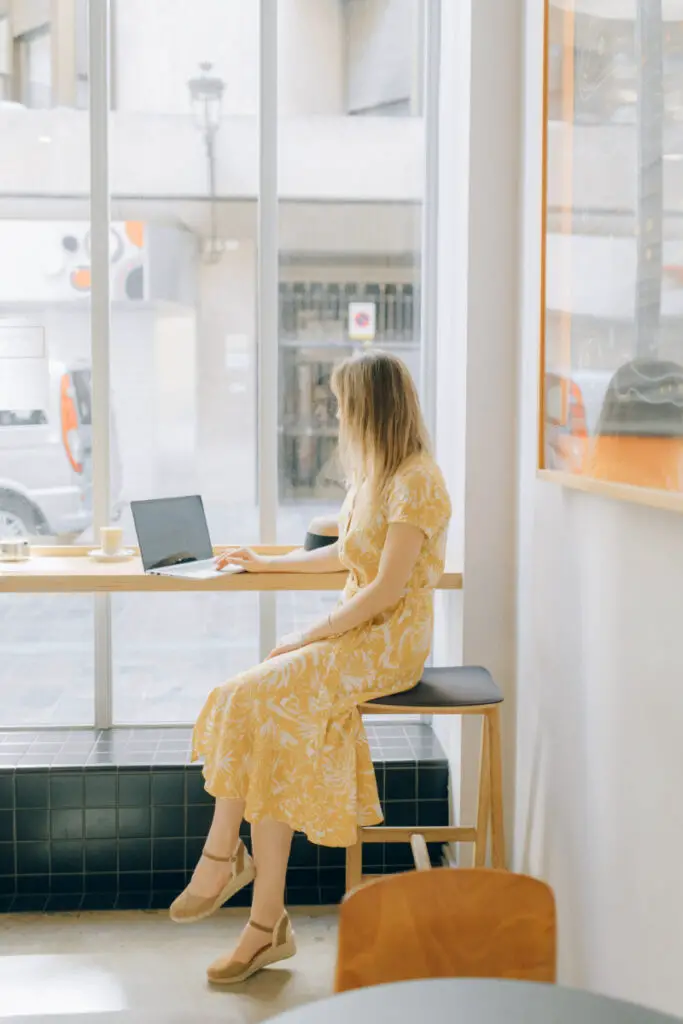 How to Do Niche Selection
Looking at this list may make you feel like giving up choosing a niche for your blog, especially if there is a specific topic you are passionate about that isn't listed here, or the other way around – you can spot more than one topic that speaks to you.
However, don't be discouraged! These niches serve as general examples and there are countless other topics that can be explored within these categories or entirely new ones.
So how do you choose the right niche for your blog? Here are some tips to help you through the process:
Identify your interests and passions
This should be the first step in niche selection. What topics do you genuinely enjoy learning, talking, and writing about? 
Your passion for the subject will shine through in your content and keep you motivated to create more.
Consider your expertise or knowledge
Do you have a specific skill or knowledge that others can benefit from? Are there certain areas where you consider yourself an expert? This could be a potential niche for your blog.
But, if you would like to go for niches like health and wellness, be prepare to do extensive research as you don't want to misguide your readers.
Know your audience
Who are you trying to reach with your blog? What are their interests, needs, and pain points? Understanding your target audience can help you narrow down potential niches that would appeal to them.
Let's say you're in your early 30s and have recently become a parent. You might want to start a blog for busy parents who are looking for tips on balancing work and family life, or budget-friendly parenting hacks, other than starting a blog focusing on other demographic groups like college students.
Research the competition
It's important to do some market research before choosing a niche. Look at what other blogs are already covering in your potential niches. Are there a lot of similar blogs? Is there room for you to offer something unique or different?
If you find that one of your potential niches is heavily saturated, don't be discouraged. You can still make a mark with your unique perspective and approach.
Find a unique angle or perspective
Even in popular niches, you can find success by offering something different. Think about how your personal experiences, background, or expertise can bring a unique perspective to a topic.
For example, in the pet care niche, instead of focusing on general pet care tips, you might choose to cater specifically to budget-conscious pet owners by providing advice on affordable nutrition and grooming options.
Consider profitability
While making money should not be your sole motivation for choosing a niche, it's important to consider the potential profitability of your blog. 
Is there a market for products or services related to your niche? Can you monetize your blog through affiliate marketing or sponsored content? These are important questions to consider when choosing a niche.
Be flexible and open to change
Lastly, remember that your niche doesn't have to be set in stone. As you continue blogging and gaining more insights about your audience and interests, you may find yourself wanting to explore other topics or niches. Don't be afraid to pivot and adapt as needed.
The key is to choose a niche that not only aligns with your passions and expertise but also has the potential to resonate with an audience. With these tips in mind, take your time and find the perfect fit for your blog!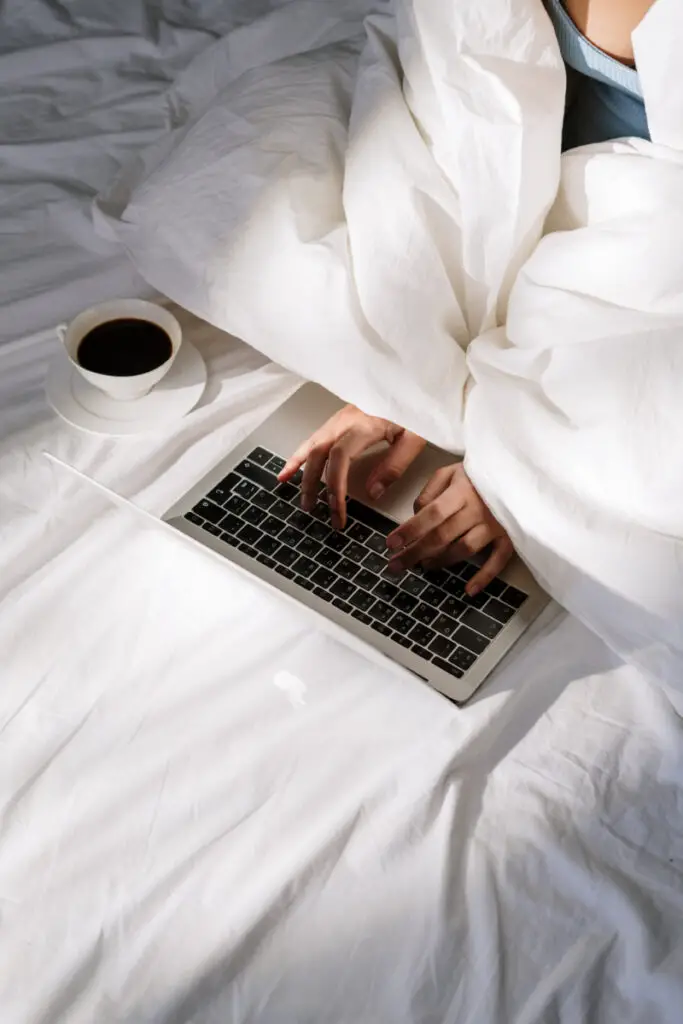 What to Do Next
Now let's cut the chase and get you started on your blogging journey! You can read more about three main things you need to start a blog, how to start a niche site with AI, how to create content for your blog, and more from this blog!
The one thing I would like you to do next is to do keyword research. This will help you understand what topics are popular within your chosen niche and how you can optimize your content for search engines.
Some helpful tools for keyword research include Google Keyword Planner, SEMrush, Ahrefs, and my most favorite tools of all time – Keysearch.co and RankIQ!
Like other niche bloggers, I cannot stress enough the importance of keyword research for your niche blog. It's not just only SEO, but it can also give you ideas for your future blog posts.
You can also use platforms like Pinterest and Quora to see the types of questions people are asking related to your niche, which will help you generate more content ideas.
Once you have a good understanding of your niche, your audience, and potential topics to cover, it's time to start creating content!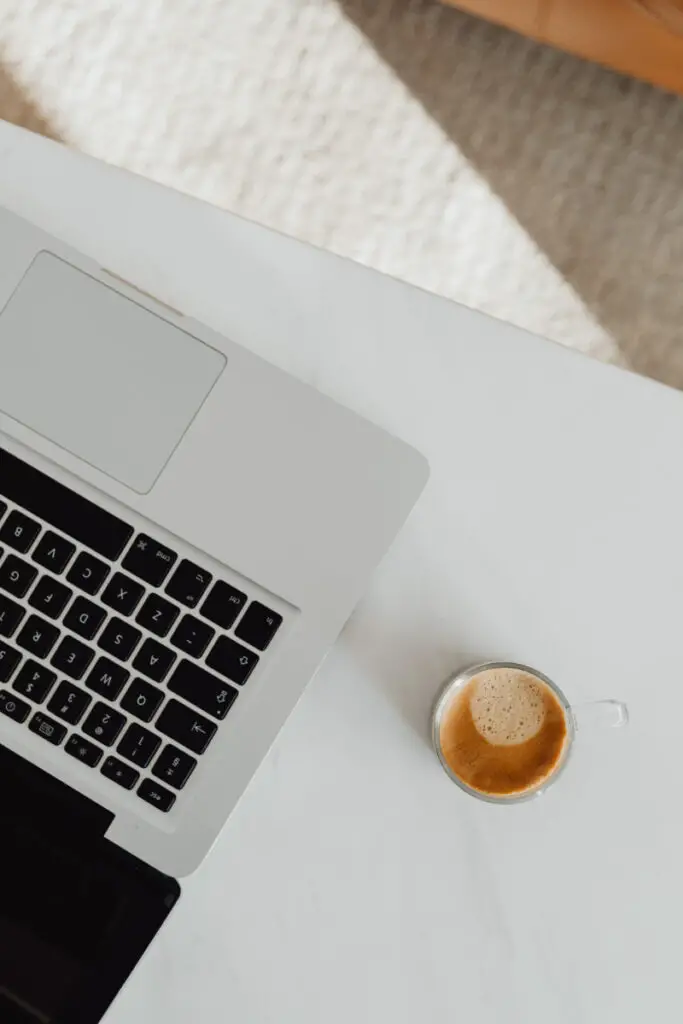 Potential Downsides of Niche and Micro Niche Blogging
Although niche and micro niche blogging will give you the advantage of targeting a specific audience and potentially being a leader in your niche, this blue ocean approach also has some potential downsides. Some of these include:
Limited audience
By targeting a specific niche, you are limiting your potential audience compared to a general or lifestyle blog. For example, if you have a college life blog, how can you keep up with the content once you're out of college?
Or, if you're in a niche that target a specific age group, your audience will eventually outgrow the content as they move on to the next stage of their lives.
So, think about it carefully before choosing a niche and consider how you can keep your blog relevant in the long run.
Limited monetization options
As mentioned earlier, it's important to consider the potential profitability of your niche. Some niches may have limited opportunities for monetization compared to others.
For example, a personal finance blog may have more opportunities for affiliate marketing and sponsored content compared to a history blog.
However, this doesn't mean that niche blogs can't be profitable. It just means that you may need to get creative with your monetization strategies and potentially diversify into other areas such as digital products or services.
Constant need for new content
With a niche blog, you are targeting a specific audience who have a specific set of interests and needs. This means that in order to keep your audience engaged, you will need to consistently create new and relevant content.
This can be challenging, especially if you have a small team or are a solo blogger. It's important to plan ahead and come up with a content strategy that allows for consistent publication of high-quality content.
Potential burnout
That previous point will maybe lead to blogger burnout. If you're constantly creating content on a specific topic, it may become monotonous and can potentially lead to writer's block or loss of motivation.
To avoid this, make sure to take breaks and mix things up with different types of content such as videos, infographics, or guest posts.
You can collaborate with other bloggers or invite guest writers to provide fresh perspectives and insights on your niche. This will not only help prevent burnout but also bring new voices and perspectives to your blog.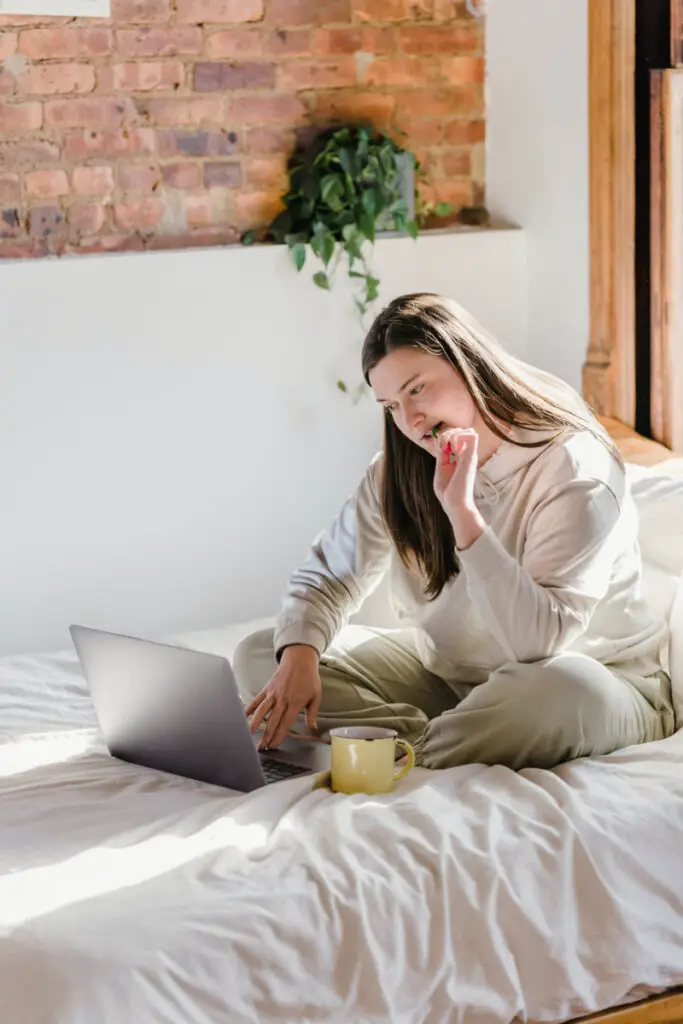 To Sum It Up
All in all, niche and micro niche blogging can be a rewarding and profitable endeavor as long as you choose the right niche, understand your audience, and consistently provide valuable content. 
While you may not see the immediately result, remember that building a successful blog takes time and effort. With a smaller niche blog, you have both the advantage of a targeted audience and the potential challenges of limited monetization options and constant need for new content. 
However, compared to starting a blog in a broader, more competitive niche, the benefits of niche blogging can outweigh the potential downsides. So go ahead and choose your niche wisely. 
Remember, there's nothing called the perfect or the best blogging niches. The best niche is the niche that you're passionate about and can provide value to your audience. In the end, it's all about finding the perfect balance between your passions and profitability.